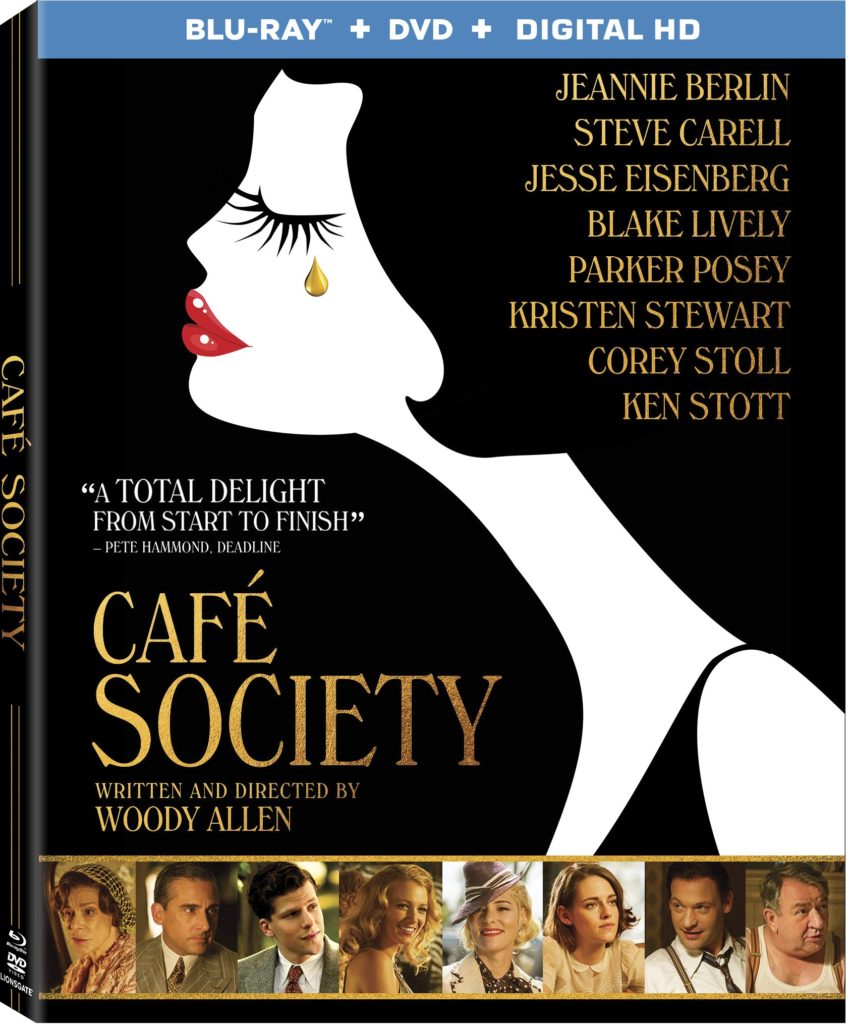 Woody Allen's latest romantic comedy "Café Society," set in 1930s Hollywood and New York, comes to Blu-ray Combo Pack ($39.99 including DVD and Digital HD), Digital HD and On Demand October 18 from Lionsgate.
The movie stars Jesse Eisenberg who moves from the Bronx to Hollywood, where he falls in love, and then back to New York with his colorful Bronx family, where he is swept up in the vibrant world of high society nightclub life.
Also starring in the film written and directed by Allen are Jeannie Berlin and Steve Carell, as well as Blake Lively, Parker Posey, Kristen Stewart, Corey Stoll, and Ken Stott.
The Blu-ray special features include a look at the red carpet at the Café Society premiere and a photo gallery.
Rating: PG-13 for some violence, a drug reference, suggestive material and smoking
Genre: Comedy, Drama, Romance
Closed Captioned: N/A
Subtitles: English, Spanish, English SDH
Feature Run Time: 96 Minutes
BD Format: 1080p High Definition 16×9 Widescreen (2.00:1)
BD Audio: English 5.1 DTS-HD Master AudioTM