Not only will the IMAX experience of "Sully" be larger than traditional screens (opening Thursday night, Sept. 8 in IMAX theaters), you will actually see 26% more than audiences in other theaters since most of the movie was filmed using IMAX cameras.
Story and photo and video comparisons continue below the following 74-second video of comments by director Clint Eastwood, star Tom Hanks and others about the IMAX presentation from the red carpet at the New York premiere this week…
IMAX cameras have a larger film frame, thus more image can be captured, as demonstrated in the comparison photos below…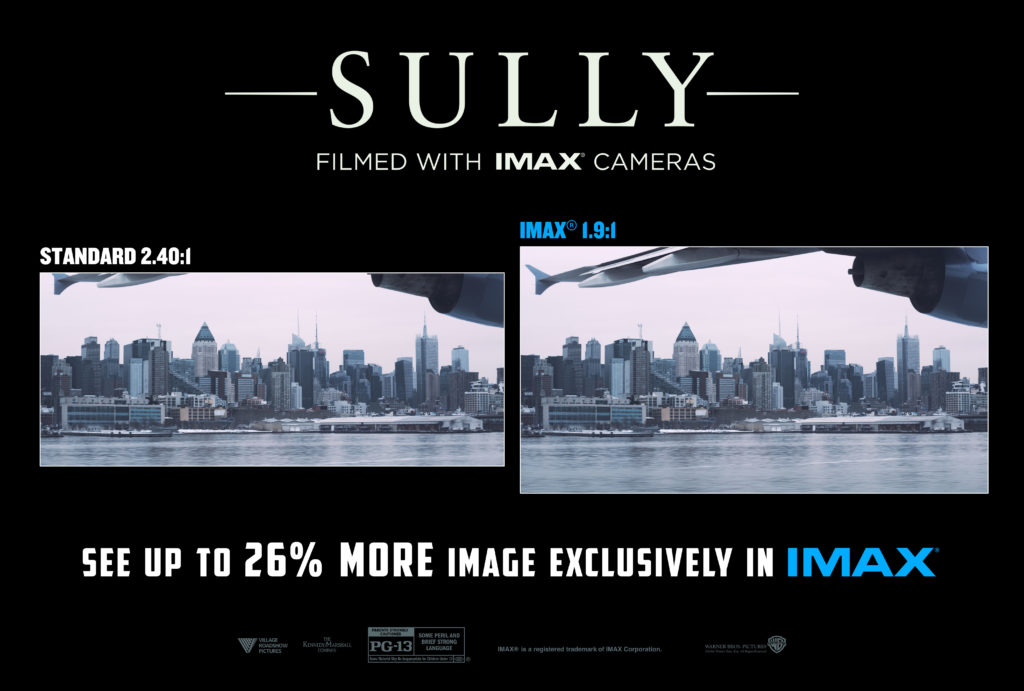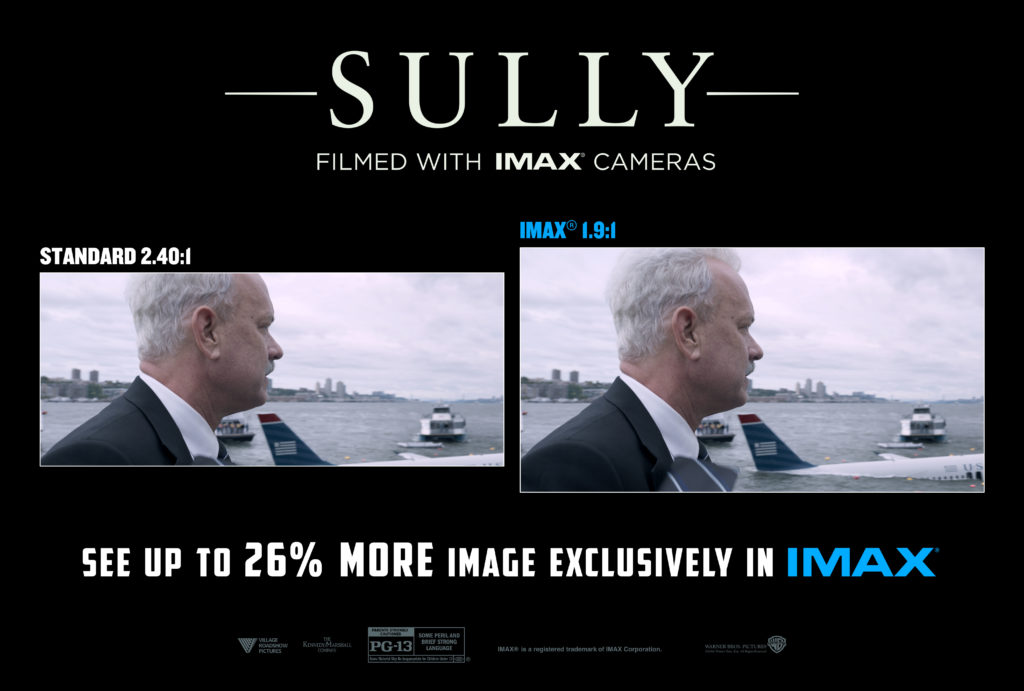 "Sully," directed by Clint Eastwood and starring Tom Hanks as the pilot who safely landed a disabled jet with 155 passengers on the icy Hudson river in 2009 and then faced an investigation that threatened to destroy his reputation and his career, will be presented in an expanded 1.9:1 aspect ratio to fill more of the screen.
Eastwood filmed "Sully" almost entirely with the new ALEXA IMAX 65mm cameras, the next-generation revolutionary 2D digital camera developed through a partnership between ARRI and IMAX that, when combined with IMAX's digital re-mastering process, delivers the highest level of digital image capture and playback for pristine clarity, fine detail, vivid colors, and a higher dynamic range for superior contrast.
To further illustrate the expanded aspect ratio, IMAX created moving images (GIFs) that show the standard theatre aspect ratio transitioning into IMAX's to really see the difference (below).