Alfred Hitchcock pioneered and popularized many directorial techniques and styles that remain today, from his use of the camera to his storytelling devices and his use of musical scores to heighten the tension.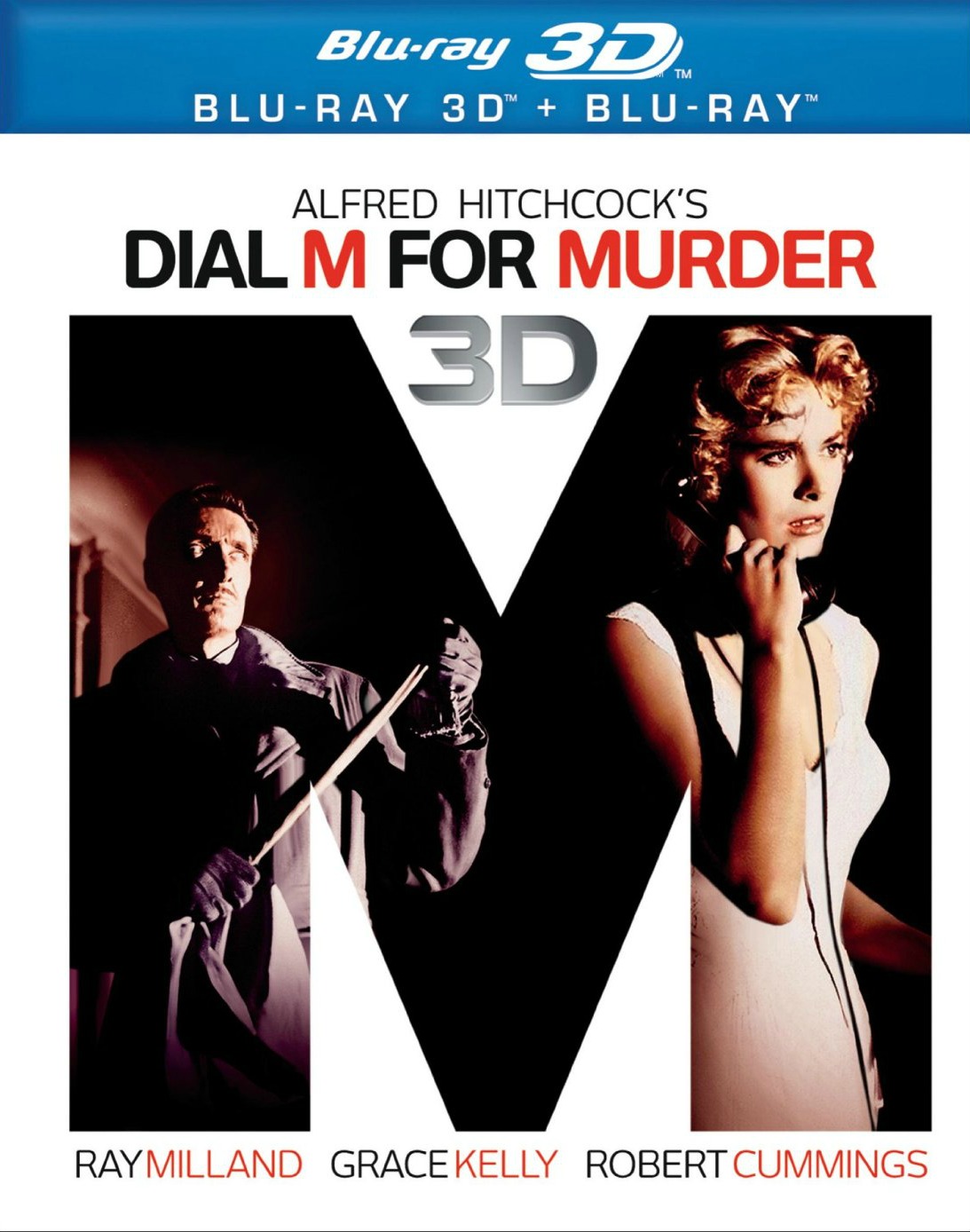 He was also among the first mainstream filmmakers to use 3D, making a full commitment to the technology with his "Dial M for Murder," which also marked the formal introduction of actress Grace Kelly to the big screen. The film is a cinematic adaptation of a stage play that is mostly confined to a single London apartment where a husband (Ray Milland) blackmails an old classmate (Anthony Dawson) into murdering his adulteress wife. The killing attempt takes place halfway through the movie, with the rest of the film dealing with the subsequent investigation that takes many twists and turns as the husband tries to avoid being found out.
Hitchcock utilized a "left-eye/right-eye" dual projection process and polarized glasses, the basis for most 3D systems used today. However, with the advent of widescreen CinemaScope and the higher costs associated with 3D, the format died the death of a fad so quickly by the time "Dial M" was released in 1954 that the 3D version was presented to very few theatrical audiences.
It was revived for a limited theatrical release during one of many resurgent interests in 3D in the early 1980s, but was presented only in theaters and in a "faux 3D" 70mm composite print.
Gratefully, Warner Home Video has restored the original format of "Dial M for Murder" ($35.99) so it is now presented more effectively than ever before in HiDef on Blu-ray. The restoration by Warner Bros.' Motion Picture Imaging (MPI) division included a 4K scan of the original camera negative, and a full restoration of the two "eyes," as well as convergence fixes to ensure perfect alignment.
The studio is so pleased with the result of this restoration process — not a 2D-t0-3D conversion — that it is already planning to do the same with other classic 3D titles, beginning with "House of Wax," according to Jeff Baker, Warner Home Video Executive Vice President and General Manager, Theatrical Catalog.
Although there is only one obvious gimmicky moment of Hitchcock direction to the actors to exploit the 3D — the iconic scene in which Kelly is being strangled and, while laying on her back, reaches her arm and hand towards the camera lens — Hitchcock set almost every shot to create an artificial sense of depth. Most shots find the camera positioned behind a flower vase or at a low angle so that a piece of furniture is in the foreground. This happens so often it's initially a distraction but ultimately the viewer grows used to it and overlooks the manufactured dynamic in exchange for the keen sense of depth that manipulation generates to good effect.
It would be nice to get more information about Hitchcock's feelings about 3D, and Warner clearly had that in mind with a bonus feature announced called "3D: A Brief History," but that featurette inexplicably did not make it onto the disc. Instead, there is a re-presentation of a previously-released 20-min documentary reflection on the impact of the movie featuring fascinating and insightful interviews with contemporary filmmakers, Hitchcock's daughter, and others. But there is no mention of the 3D.
"Dial M" is not one of Hitchcock's finest films, nowhere near the level of movies such as "Rear Window," "North by Northwest," "Psycho," or many others, not even one of the two best Hitchcock movies starring Grace Kelly ("Rear Window" and "To Catch a Thief"") but it is still a fun and captivating thriller, made significantly more engaging by the 3D.
— By Scott Hettrick