Just when you may have begun to think that the appeal of 3D was already starting to fade, that it was only one more failed attempt to resurrect the technology, along come reports of significant sales of 3DTVs, huge slate of 3D movies scheduled for theatrical release in 2013, and a surge in the conversion of movies that were never intended for 3D.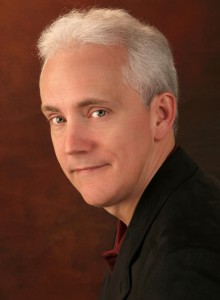 With Disney recently announcing that Iron Man 3 and the sequel to Thor would be released in 3D next year, that brings the number of movies scheduled to be released in theaters in 2013 to more than 40.
One of those films could be "Top Gun." Legend3D's Barry Sandrew recently showed 10-minutes of converted footage at the annual 3D Entertainment Summit in Hollywood. This is a movie so old that the actors were using Polaroid cameras. Sandrew believes so strongly in the viability of the 3D market that Legend3D is putting up its own money to convert the movie in exchange for a share of ticket sales.
Warner Home Video just released an even older movie in 3D on Blu-ray, Alfred Hitchcock's "Dial M for Murder," restored in the original left-eye/right-eye format.
There are more than 200 3D movies on Blu-ray and the sale of Blu-ray 3Ds is increasing as a percentage of overall disc sales, according to Home Media Magazine. For the week ended Oct. 14, 20th Century Fox Home Entertainment's Blu-ray 3D edition of "Prometheus" generated 25% of overall sales and 33% of Blu-ray sales, according to Nielsen VideoScan. The 3D version of "Avengers" accounted for 32% of first-week Blu-ray sales overall and 33% in week two.
The format proved even stronger in sales of the first Blu-ray edition of "Titanic," with 45% of sales coming from 3D.
These kinds of sales have emboldened the home video units of at least a couple studios to use 3D to create their own new releases that will supplement the films coming down the theatrical pipeline. This week Disney released the original animated 3D movie exclusively for Blu-ray, "Tinker Bell: Secret of the Wings." On the same day, Fox released the first major studio live-action 2D movie converted to 3D expressly for Blu-ray, "I, Robot."
On the broadcast side of 3DTV, Consumer Electronics Association says 3DTV sales this year will be about 5.5 million units, more than double last year. And the CEA predicts 8.7 million 3DTVs will be sold in 2013 in the U.S. alone.
Although one U.S. 3D TV network, n3D, ceased original production after the Olympics in London last summer, another, 3net, has doubled down by creating its own 3D production and distribution studio. Like the studios producing original content for Blu-ray, 3net President and CEO Tom Cosgrove believes the only thing holding 3D back from becoming a mainstream medium is a shortage of programming.