The number of homes with HiDef TVs has surpassed 100 million, and Blu-ray Disc players are in nearly 50 million households, according to DEG: The Digital Entertainment Group's Third Quarter 2012 Home Entertainment Report.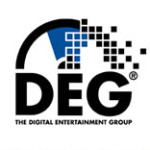 The report compiled by DEG members, tracking sources and retail input, shows 7.8 million HDTVs were sold to U.S. consumers in Q3, raising the penetration to 101 million U.S. households.
Meanwhile, Blu-ray Disc sales rose nearly 13 percent in the third quarter compared to Q3 2011. Catalog Blu-ray titles grew even more, up 22 percent. In fact, sales of catalog titles on Blu-ray have grown significantly every quarter in 2012 as they did in 2011, when sales were up 20 percent.
The growth coincided with a significant increase in the number of homes with Blu-ray Disc players, with 2.8 million Blu-ray devices sold in the third quarter representing an increase of 5 percent. Total household penetration of all Blu-ray compatible devices now stands at close to 50 million U.S. homes.
– By Scott Hettrick