Disney's 3D version of "The Lion King" is finally set for release, but while it is getting a theatrical run on Sept. 16, it will be short-lived as the Blu-ray 3D version follows quickly on Oct. 4.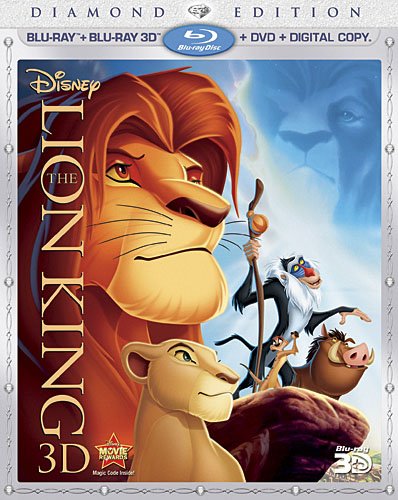 It was Walt Disney Studios Home Entertainment that announced a two-week domestic run of "The Lion King: Diamond Edition" in more theaters than any of its releases since its debut in 1994, and this time for the first time in Disney Digital 3D.
The Blu-ray release will be the first HiDef version of the movie that has not been available on any format since 2004. Even so, "The Lion King" is the best-selling home entertainment release of all time," said Bob Chapek, president of distribution, The Walt Disney Studios.
The home Diamond Edition ($49.99 for the 4-disc Blu-ray 3D) will include interactive features and bonus content, including a new set of hilarious animated bloopers.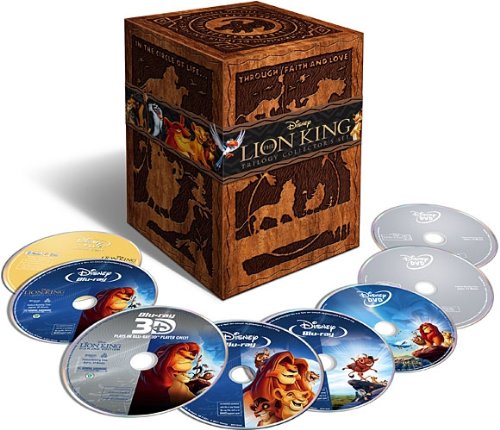 An eight-disc trilogy will also be available for $100, which includes the Blu-ray 3D "Lion King" and the first Blu-ray (2D) versions of the two DVD premiere sequels, "The Lion King 1 1/2" and "The Lion King II: Simba's Pride."
Interestingly, Disney has yet to announce a specific release date for the 3D version of "Beauty and the Beast" in theaters or on Blu-ray other than to say it would be released on Blu-ray sometime in 2011. The Diamond Edition of the movie was released on Blu-ray only last October. That was originally to have been in 3D and to have followed the 3D theatrical release of "Beauty and the Beast," which was converted to 3D prior to "The Lion King" two years ago. But Disney's plans changed after the tepid reception for the theatrical release of the double-feature converted 3D release of "Toy Story" and "Toy Story 2" in 2009.
Having released recent 3D theatrical releases "Tron Legacy," "Tangled," "Alice in Wonderland," "Step Up 3D," and "Disney's A Christmas Carol" on Blu-ray 3D, Disney announced in January that the studio would also release "Bolt," G-Force," and earlier 3D movies "Chicken Little," Tim Burton's The Nightmare Before Christmas," and "Meet the Robinsons" on Blu-ray 3D this year, among others.
Each release was said to include thematically linked 3D menus, and 3D previews of coming-attractions.
— By Scott Hettrick