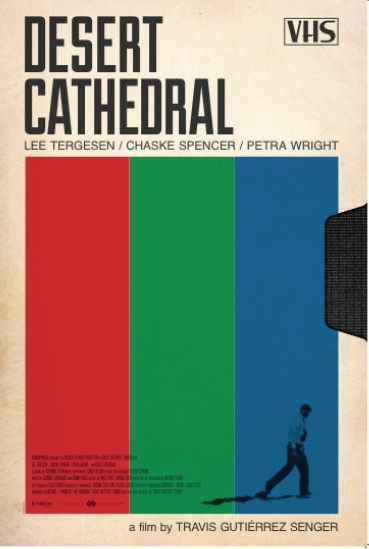 There's nothing like discovering a small little movie gem.
The new indie drama "Desert Cathedral" (Random Media, on iTunes, Amazon, and other digital streaming and VOD platforms starting today, Sept. 27) is an unexpected  jewel.
Described as a "found footage" drama, Director Travis Gutiérrez Senger's film is based on a true story from 1992 and incorporates actual VHS video footage to tell the story of a longtime husband and father whose life has gone bad in his middle-age. Real Estate developer Peter Collins (Lee Tergesen, "Oz," "Generation Kill," "Monster") is losing his job, facing potential bankruptcy, and doesn't have much love left for his wife or his life.
So, it's not a surprise when he decides to kill himself, but not only does he decide to chronicle his journey to death in the desert of the Southwest, mailing video journals to his worried spouse (Petra Wright) and mystified employer, but he is not even successful at doing the deed.
Collins' search for relief is alternately fascinating and captivating while repeatedly veering close to comedic. His odyssey drags on for so long after his first unsuccessful attempt at hooking a hose to the exhaust pipe of his car, that his wife has time to hire a reluctant private detective (Chaske Spencer) to track him down using the locations seen on his videos. A series of botched life-ending attempts leave the viewer wondering if he will call it quits or keep escalating the absurdity of his efforts.
The chances of Collins calling off his scheme increase when the investigator finds and befriends him and they hang out together at a local bar.
The VHS footage and re-creations add to the credibility of this docu-drama but it's Tergesen, Wright, and Spencer who sell the integrity of the gripping character-study.
— By Scott Hettrick