Hundreds of Chinese government and film academy officials and students packed a theater Monday, Oct. 28,  to hear from executives and filmmakers representing American 3D film and TV companies including the International 3D Society, 3net, StereoD, and Arctic Bear Productions.
(See full photo gallery of 25 photos at 3DHollywood Facebook page — and don't forget to "Like" the 3D Hollywood Facebook page so you will be automatically alerted about any new postings.)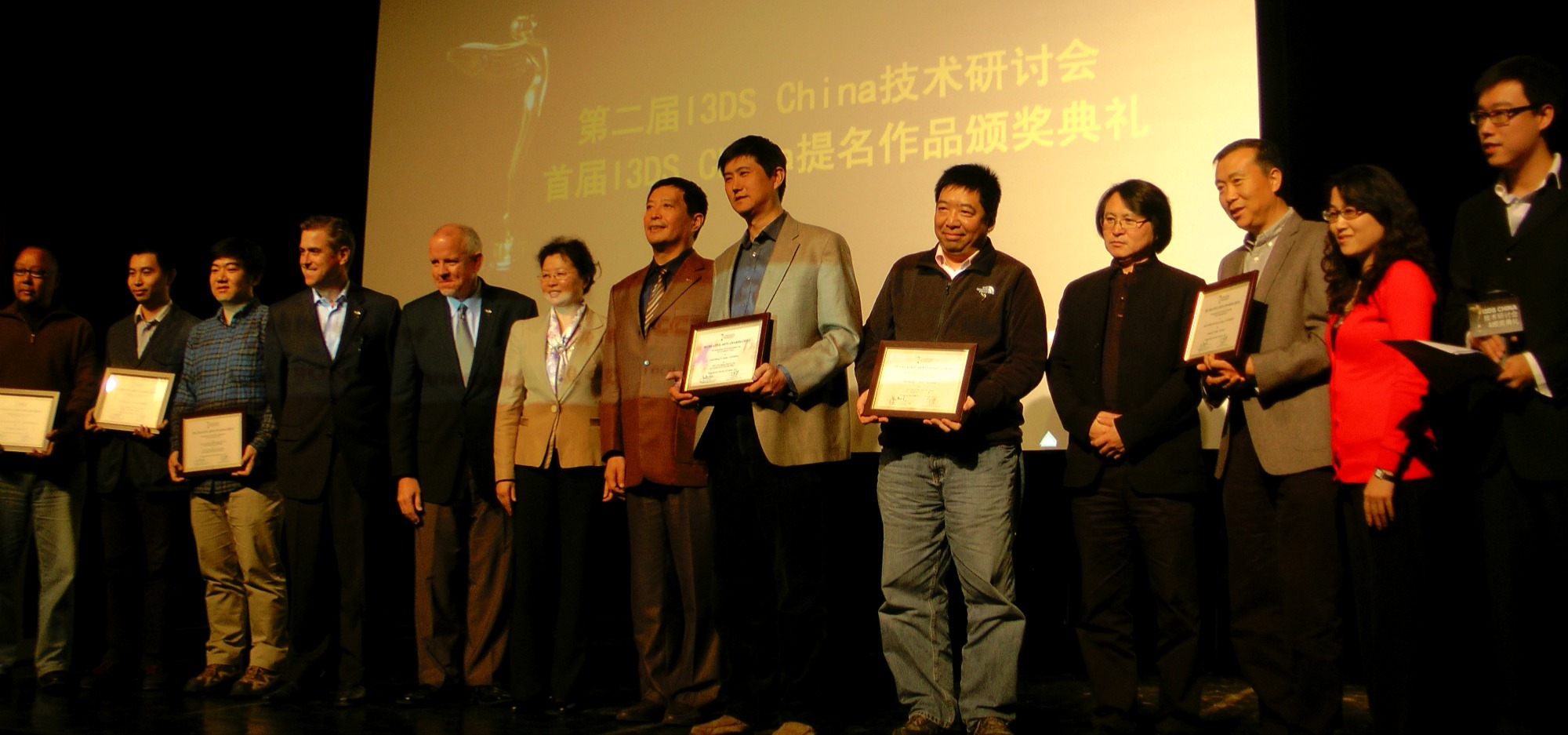 The afternoon at one of the host entities the Beijing Film Academy began with the first annual 3D awards for China coordinated by the International 3D Society's new chapter in China. The Society recently merged with the 3D@Home consortium, bringing together content creators and CE leaders. From more than 70 entries, six awards were presented representing everything from childrens' animation to coverage of Chinese professional basketball. (Full list of winners listed below.) Attendees were treated to 3D clips of each, shown with the RealD system. Closing the program that ran until early evening was a new 3D clip from DreamWorks' much-anticipated "Rise of the Guardians" featuring Chinese subtitles, a nice bookend to stunning 3D footage that opened the day's activities just after lunchtime from "Ablaze at the Expo," a visual 3D showcase of the 2010 World Expo in Shanghai.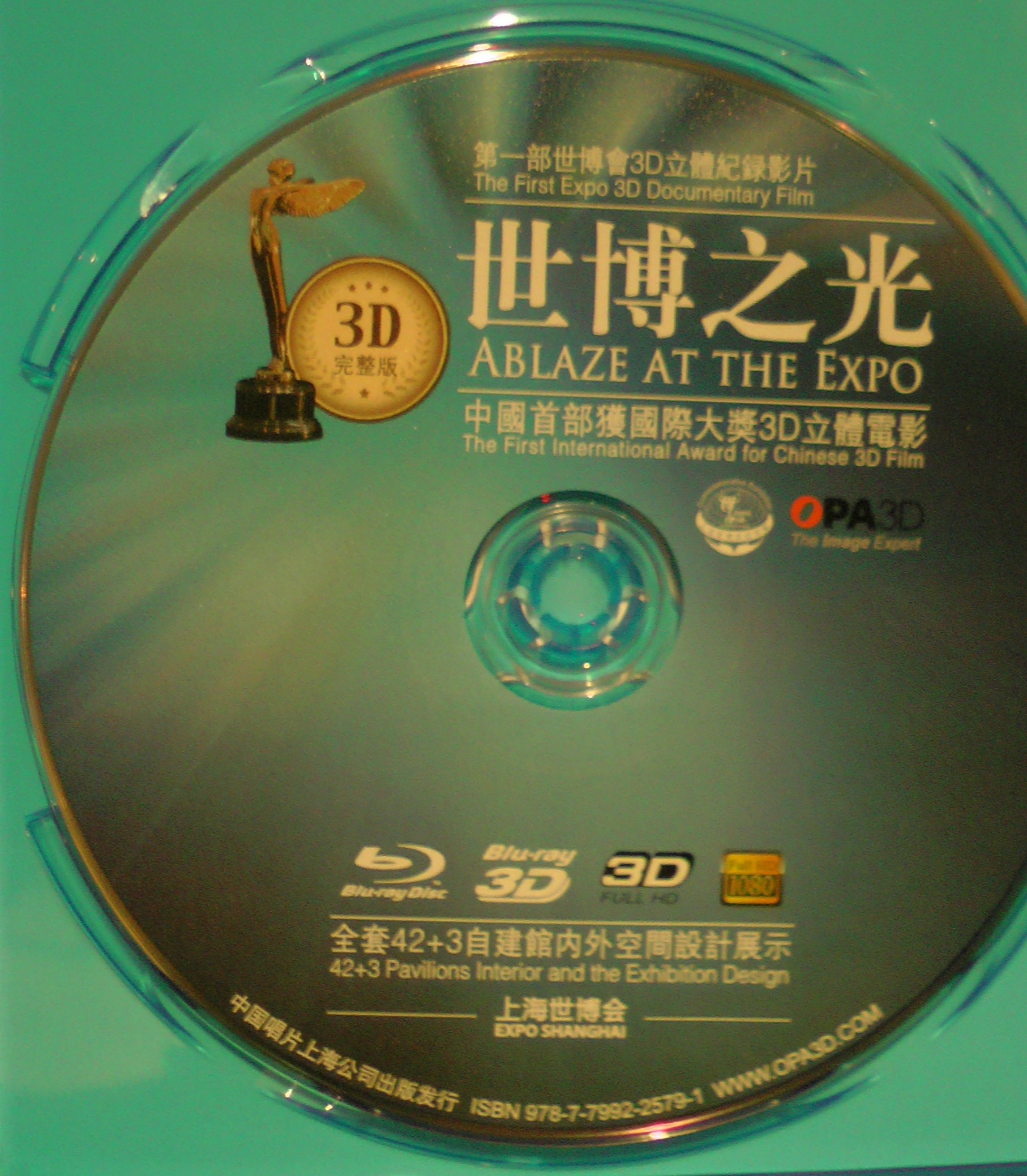 Society President Jim Chabin noted that the Society's recognition of the film last year is featured in the form of the Society's statue award logo on the cover and the disc itself of the Chinese Blu-ray edition of the documentary, which the Shanghai government provides to all VIP visitors.
Autodesk will sponsor the winner of the Society's L.A. awards program in January 2013 to be flown to the Hollywood awards program and meet with officials at DreamWorks, 3net, and StereoD.
Chinese officials from the government's cultural arts department, China's TV service CCTV, CSMPTE (China Society of Motion Picture and Television Engineers), Beijing TV, and the Beijing Film Academy were introduced, with executives noting that 3D is a very new component to China's cultural and business communities. The government commits more than $1.2 billion to cultural arts each year, officials said, and has made plans to launch ten 3D channels, beginning with a single channel until more content becomes available.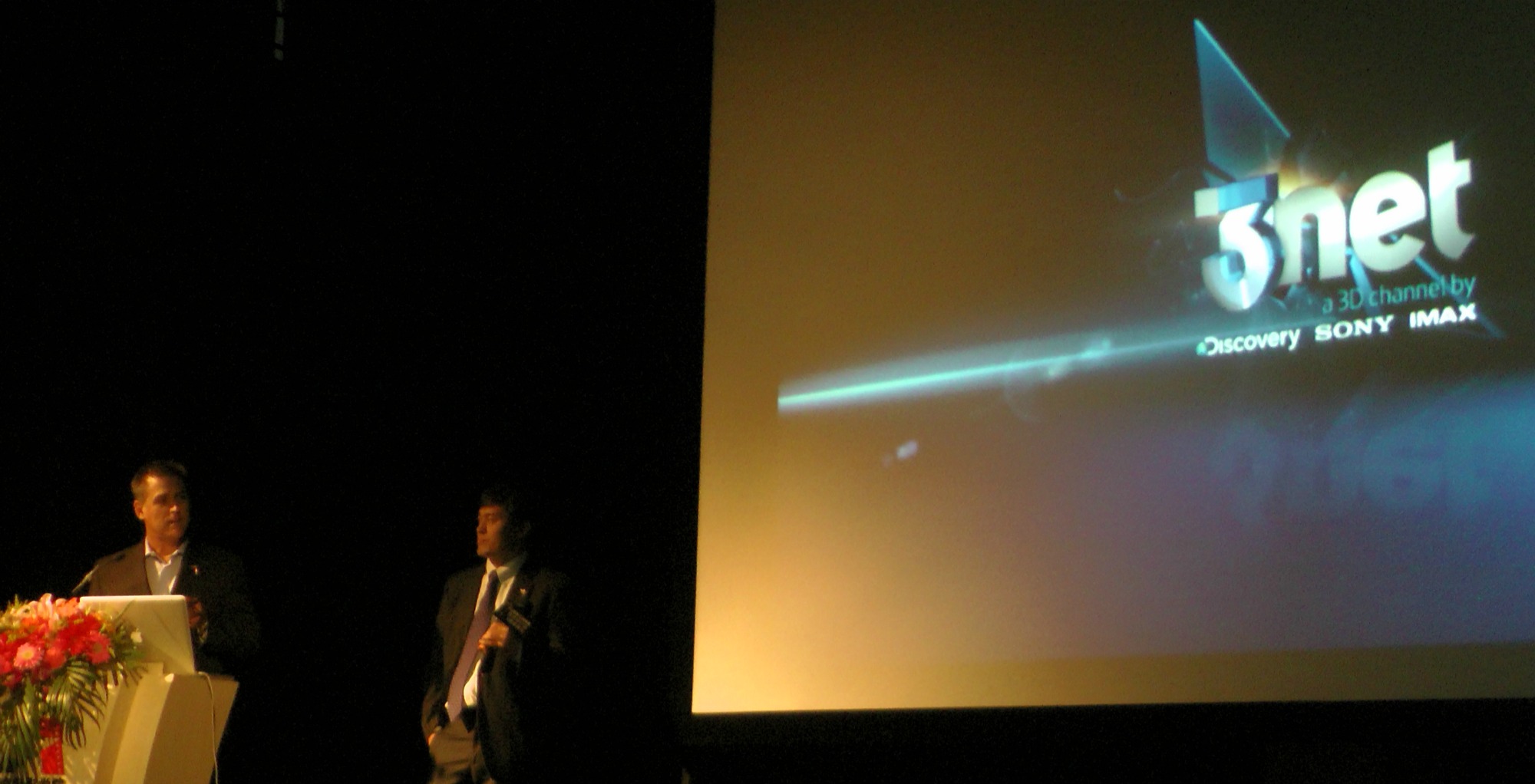 Tom Cosgrove, President and CEO of 3net from Sony, Discovery and IMAX, noted that 3D is not going to replace HD and is not going to be replaced by the coming 4K HD, now called UltraTV, which will incorporate and enhance 3D technology.3net, which recently announced the formation of original production studios and distribution, is soon launching the first original 3D motion comic TV series, he said.
Cosgrove, who is also co-chair of the 3D Society,  presented data showing projections of 900 million 3D devices in the hands of consumers by 2014, with 3D generating $67 billion in consumer expenditures by 2019, he said.
The audience seemed to have the most questions for William Sherak, president of Burbank-based 2D-to-3D conversion company StereoD. The head of the company responsible for "Avengers," "Thor," "Katy Perry: Part of Me," and James Cameron's "Titanic" and "Ghost of the Abyss" (recently released on Blu-ray) told the crowd that he feels it's incumbent on StereoD to provide the audience with the best possible 3D experience every time, using every means possible.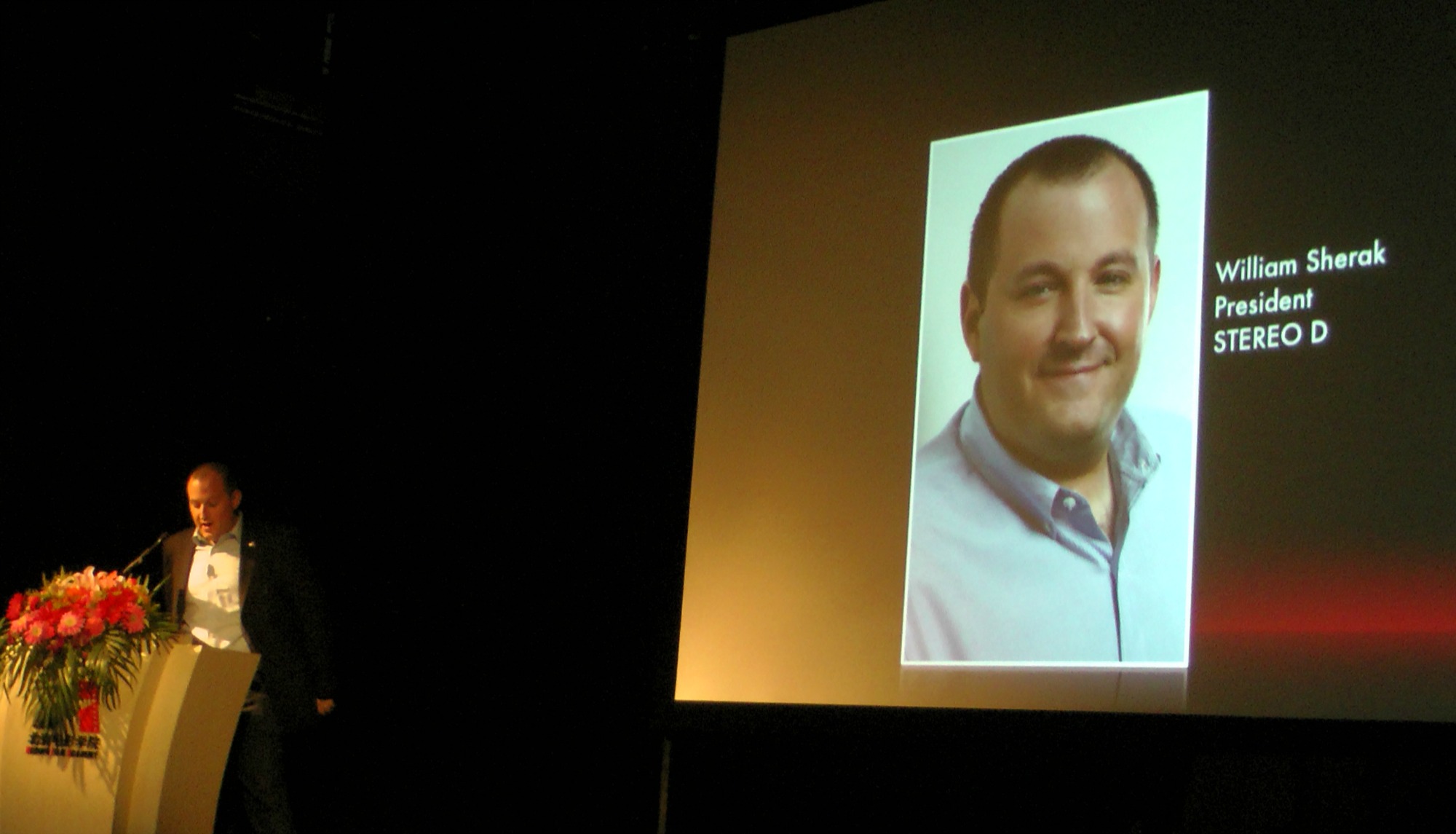 With hundreds of employees in Burbank and even more at its branch in India, StereoD assures filmmakers delivery of the finished product on time and makes hundreds of thousands of frames of converted footage available for viewing by the director at every step of the process. StereoD's work on converting the three-hour "Titanic" took 12 months. A current major catalog title conversion will take about five months, he said. Sherak also showed a commercial for Red Bull called "The Art of Flight," a computer-generated depiction of the recent record-setting free-falling parachutist from space, which was a complete conversion to 3D from footage produced only in 2D.
Sherak, a former film producer, says StereoD approaches the process from a creative vision as approach to a technological one. He said one thing that all filmmakers seem to have in common when they first meet with StereoD is that they say watching it in 3D makes them feel like it is the closest they feel to the production of the movie since they originally shot the film when they actors were just a few feet away.
On big-budget studio productions, the conversion process can cost anywhere from $60,000 – $100,000 per minute, though he says that cost is still usually less expensive than shooting in 3D, and offers far more flexibility.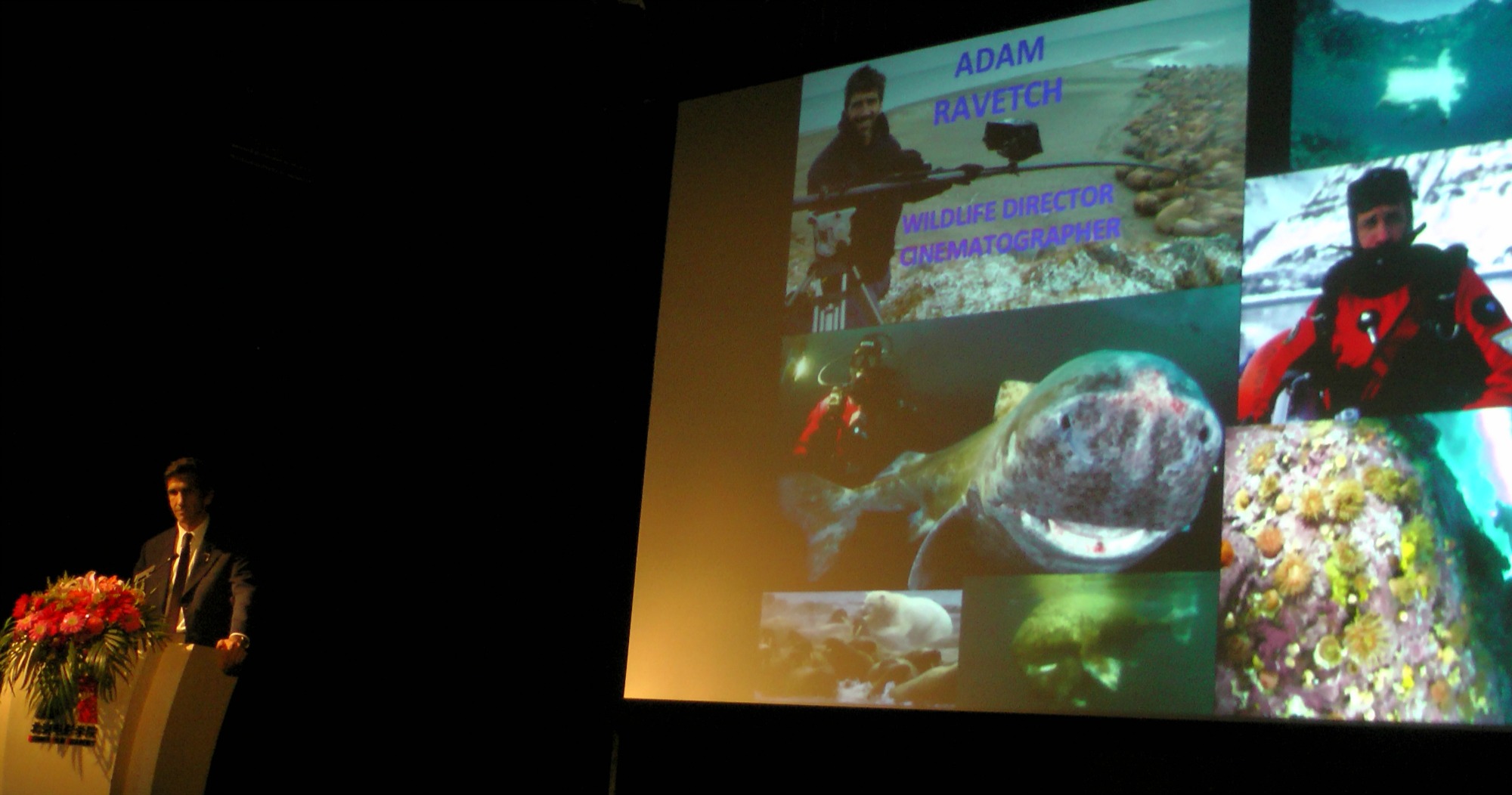 Academy students were excited to meet with documentary filmmaker Adam Ravetch, who has recently embraced 3D for his "Ice Bear" documentary about the challenges facing polar bears with the shrinking supply of seals in the warming areas of Canada. Ravetch says he was impressed with how much more immersion 3D provides the audience and even the filmmaker, describing how it even makes him feel the water above and behind his head/the camera as compared to the way it goes out of his field of view when filming underwater. "Once you go 3D, you never go back," he told the audience, noting that all his films will be in 3D from now on.
"Ice Bear," shot with various forms of 3D camera rigs, has been shown on NatGeo and Sky 3D and is expected to be released on Blu-ray by Universal Studios and a possible theatrical run, he said.
List of award winners:
3D Taiwan – Gene Young – 3D iMage Co.,LTD
Cloisonne – Flame Art Burst In Fingertip – CCTV 3D Channel
CCTV – 2012 Spring Festival Gala – The Second Record Department of CCTV
Beijing TV – 2012 Spring Festival Gala – China Beijing TV Station
2011-2012 CBA All-Star Game – China Beijing TV Station
Legend of A Rabbit – Tian Jin Northern Film Group Company
– By Scott Hettrick