Roger Ebert has once again gone on the attack against the concept of 3D, this time presenting a letter from esteemed film editor and sound designer Walter Murch suggesting that there are inherent physical limitations to human vision that will forever prevent comfortable viewing of cinematic 3D. He suggests with his "Case Closed" headline that this Murch letter means there should be no more discussion on the topic.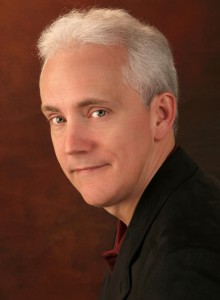 Roger, first of all, congratulations on the revival of your "At The Movies" program last weekend. But even though I religiously watched your original PBS "Sneak Previews" out of Chicago from the earliest days in the 1970s and continued to tune in faithfully as you and Gene took it to syndication under the "At the Movies" moniker, I fear that like your laudable passion leading to your refusal to recognize that the time for that kind of program has long since passed is also the same mind block that is preventing you from acknowledging the potential value and inevitability of 3D in the cinema.
Last May I challenged most of the nine reasons why Roger Ebert hates 3D, to which you offered a respectful response to me.
I'm afraid I have to take issue with you once again, along with Mr. Murch, this time about this slightly different angle you have taken, but for basically the same underlying reason.
One of your primary points last May was that filmmakers should leave the third dimension to the viewer's imagination. I was curious why you didn't express such sentiment about leaving moving images to the imagination of a book reader instead of making a movie in the first place, or leaving color to our imagination instead of continuing to show movies in black-and-white.
With your latest posting, Mr. Murch raises an interesting and perhaps valid point that 3D requires our eyes to make adjustments they were probably not designed to do by focusing on both the actual screen where the image resides as well as the artificial convergence point behind or in front of the screen. I'm not even sure if this is, in fact, as big of a challenge for our eyes as Murch suggests — certainly many of the people who commented on your posting disagree. But the bigger point to me relative to your ongoing protesting of 3D is why neither of you makes the same point about human eyes not being designed to watch hours of images on a flat two-dimensional cinema screen or TV sets or in printed books and magazines. That's probably not what our eyes were designed to do either.
In fact, our eyes were designed to view the world in true three-dimension.
Mr. Murch raises an interesting argument for medical and science experts to consider, but in the meantime it seems you are not applying the logic of your anti-3D arguments to any other technology. If you want to leave entertainment to the mind's eye of the audience, if you want to ensure that people view only those things for which the human eye was designed, you should be arguing for the elimination of cinema altogether.
I know you like to proclaim things are closed but while the balcony may once have figuratively been closed between episodes of your TV show, this case is not even close to being closed and will likely never close.
Here's looking forward to your next anti-3D salvo!
— By Scott Hettrick