Update following June 16 IMAX screening:
After an 11-year absence, it's great fun to welcome back Woody, Buzz, and their toy friends.
Paralleling the storyline of the movie, "Toy Story 3" will no doubt enjoy the welcome and warm embrace of a whole new generation of loving and laughing kids.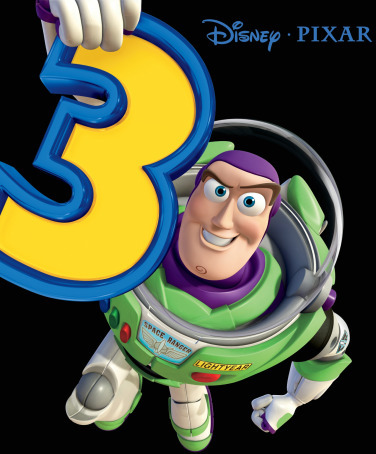 TS3 showcases more than a decade of improved computer animation and digital effects. It may also be the most ambitious entry in the franchise with the first-time addition of 3D on initial release and the world premiere of the new Dolby Surround 7.1 (where available), but also in terms of the scale of the story, the numerous new characters, and the lengthiest running time yet of 1-hour 43-minutes.
Perhaps it is by design but none of the technical advancements are obvious. Sadly, that includes the 3D, which is almost imperceptible, as was the case with the first two Toy Story movies that were converted to 3D last year and, really, all of the Pixar movies and many others.
As always, any degree of 3D is considerably improved when viewed at an IMAX 3D theater, especially the original largest-screen venues like the one at Universal CityWalk theater where I saw an advance screening Wednesday night. The much bigger picture that encompasses most of your field of view, and perhaps the IMAX 3D process itself, combine to create a far more immersive experience than a traditional theater for any movie, but especially 3D movies from "Avatar" to "Alice in Wonderland" and now "Toy Story 3."
Four days earlier I saw "Toy Story 3" at a 10 a.m. screening at Disney's El Capitan Theatre in Hollywood, which uses the RealD 3D system.
As often happens, the family audience with many kids were giddy with delight at the pre-movie Disney Digital 3D branding logo that popped out of the screen. But nothing that followed ever approached that type of visual impact or audience response, prompting one patron to say afterwards that she would never pay the higher ticket price to see the movie in 3D. Similarly, the IMAX branding trailer with the giant 10-9-8-7-6… countdown reaches into the audience far more dynamically than anything in the movie itself.
Similarly, there were no moments that the improved Dolby surround system was apparent — I don't recall noticing any sounds from the sides or behind me. (Disney's El Capitan is equipped with Dolby 7.1.)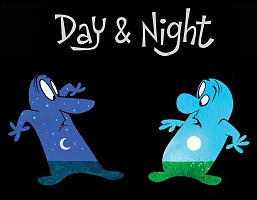 Once again this Pixar movie is preceded by a very clever animated short, this one called "Day & Night." The innovative concept features a couple of competing blob-ish cartoons whose bodies are windows into opposite worlds of landscapes and activities in the daytime and the same scenes after dark. The 3D provides a nice, if not dramatic enhancement.
Once again in this chapter of the Toy Story the adventure is driven by the toys' fear (warranted) that they are about to be abandoned by their aging owner Andy (now heading off to college). And once again the toys are mistakenly picked up and taken away from Andy's house, forcing them to escape danger and find their way back. Only this time their fate is so sealed that their focus is set on avoiding the incinerator and creating a new future for themselves.
And once again, many new toy characters are introduced (fewer humans this time), most notably a duplicitous fashion-focused Ken doll voiced by Michael Keaton, a toy dedicated to improving his thespian skills voiced by one-time 007 actor Timothy Dalton, and a dictatorial stuffed bear voiced by Ned Beatty.
There is no show-stopping melancholy montage set to a memorable song this time as with Jesse's "When Somebody Loved Me" in "Toy Story 2." And the toys and audience are taken to some of the darkest and scariest places yet, including a toy world version of prison (with an homage to the warden of "Cool Hand Luke" reading rules that each end with the threat of "a night in the box"), several tension-filled moments inside the compacting mechanism of a trash truck, and a lengthy frightening ride to an actual incinerator.
But there are plenty of laugh-out loud lines and visual scripted gags, and some moments of genuine emotion, especially the poignant and mostly happy ending.
— By Scott Hettrick