For the tens of thousands of hardcore Disney fans who made a pilgrimage from all over the country and the world, perhaps the most unlikely consistent message they heard and saw delivered at the the first annual D23 Expo fan convention in Anaheim September 10-13 was 3D.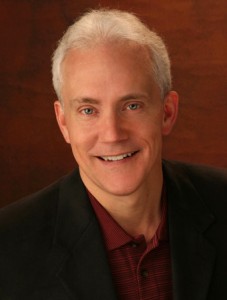 For jaded journalists like myself, it was a pleasantly surprising windfall of information and sneek peeks at many of the most intriguing upcoming 3D movies – "Tron Legacy" and "Beauty and the Beast" look particularly dynamic — and potential home 3D releases on a prototype Blu-ray system – the CarsToon short "Tokyo Mater" was most impressive. Even the Star Tours theme park attraction is getting a makeover and will be re-opened in 2011 with new film footage featuring characters and scenes from more recent episodes in the "Star Wars" series, some of which will be in 3D.
(Story continues below video highlights of 3D highlights from the four-day expo.)
[flashvideo file="http://hollywoodinhidef.com/wp-content/uploads/D23sept10-13-091.flv" image="/wp-content/uploads/D23signCropped500x392.jpg" width=500 height=350 /]
During presentations, Disney-Pixar chief creative officer John Lasseter, who professed, "I love 3D," noting that his first computer animated movie "Knick Knack" (1989) was 3D, and that he even shot all his wedding pictures in 3D, confirmed that most, but not all, future Disney and Pixar movies would be in 3D, including his next "Cars 2" (summer 2011; Mater goes on an international 007-type espionage adventure).
Zemeckis, whose "Polar Express" in 2004 is widely cited by industry titans like DreamWorks' Jeffrey Katzenberg as sparking the latest wave of interest in 3D, said, "I believe 3D is the future of movies." He then announced that he is making a new version of "The Beatles' Yellow Submarine" in 3D for Disney.
A decades-old concept that has been finding new life of late with selected movies, 3D is not necessarily something you would expect to be hammered into the subconscious of people dressed like Mary Poppins or driving Volkswagen Beetles decorated like the iconic Herbie the Love Bug. These weren't your stereotypical-looking earlier adopters of new technologies. Not exactly the demographic you would expect to be targeted for the latest new thing.
Nonetheless, it seemed that no matter what new product reel was running or what movie was being promoted during celebrity-filled arena presentations, 3D was a high-profile part of the message. Amidst clips for family comedies like "Old Dogs" (stars Robin Williams and John Travolta showed up to great applause), a nearly full-scale replica of the Mark Twain paddle-wheel boat at Disneyland filled with Muppets, and a performance by Disney Channel star Miley Cyrus of her crowd-pleasing hit "The Climb," 5,000 enthusiastic people in the audience were asked repeatedly by Walt Disney Co. president and CEO Bob Iger and Disney Studios chairman Dick Cook to don those special 3D glasses to see clips for everything from "Tron Legacy" (December 2010), "A Christmas Carol" (director Robert Zemeckis introduced the first 3D trailer for the Nov. 6 release) and "Alice in Wonderland" (filmmaker Tim Burton was there to announce the March 5, 2010 release) to "Rapunzel" (the studio's 50th animated feature, a CGI musical for holiday 2010 with songs by Alan Menken and starring voice of Mandy Moore) and "Toy Story 3" (Lasseter revealed the release date of June 18, 2010; Buzz becomes a Spanish dancer and adopts the language).
Doll Barbie's male playmate Ken (Michael Keaton) joins the cast of "Toy Story 3," with other new characters being voiced by Ned Beatty, Jeff Garland, Bonnie Hunt, Whoopi Goldberg, and former 007 actor Timothy Dalton as Mr. Pricklepants.
There was also a public premiere of the complete new 3D-rendered double-feature of "Toy Story" and "Toy Story 2" (opening October 2 for a short run in theaters).
Easily the most popular element of the multi-faceted home entertainment Blu-ray/DVD showcase in the convention center was a 3D screening room where dozens of attendees at a time lined up to see a Panasonic 103-inch plasma screen displaying a loop of never-before-publicly-shown home 3D scenes from Disney movies such as "G-Force," "Up," "Bolt," "Toy Story," "The Nightmare Before Christmas," and the entire CarsToon Mater's Tall Tales computer-animated short "Tokyo Mater." The latter was perhaps one of the most vivid and effective 3D presentations I have seen so far, with the cartoon racing cars and the street signals and buildings alongside the streets of Japan popping off the screen and demonstrating the impact of 3D better than most movies in theaters.
Many smaller theater and conference room panels also often invoked 3D as part of the discourse, such as the presentation of the slate of upcoming Disneynature films to follow this year's "Earth" (2.7 million trees, representing the number of tickets sold the first week following its Earth Day premiere, are being planted in a Brazilian rain forest). Oceanworld (not to be confused with the Earth Day 2010 release called "Oceans") will be the first Disneynature film in 3D in 2011. Here's hoping all future Disneynature films will be presented in Imax 3D. If ever there was a genre that would benefit most from both formats, it's nature films, though Dick Cook reminded me later of the cost and logistical challenges of both 3D and Imax film and equipment, and the hours of footage required to be shot in the wild awaiting that one use-able moment.
Perhaps the most dynamic cinematic presentation was the 20 minutes or so of "Beauty and the Beast," newly rendered in 3D. It is not overstating it to say that it looks stunning. And although many of the scenes feature tree branches and other objects that appear to pop out of the screen so dynamically that I guessed they surely must have been added for the 3D version, filmmaker Don Hahn told me after the screening and panel that nothing was added. Specific existing elements were simply separated from others during the conversion process, he said.
That's very encouraging for the future prospects of converting other classic films.
Having those digital elements available on a film like "Beauty and the Beast," one of the first animated films to use some digital animation, is a great help in 3D conversion. Shortly after the world premiere of a new digital presentation of the original "Tron," Cook told me that no such separate elements exist for that film, which will likely prevent it from being rendered in 3D as the studio is doing with its digital animated films like "Beast" and "Toy Story."
And it turns out that, no surprise, Disney really knows its customers. The enthusiastic crowds eagerly anticipated and enjoyed each 3D presentation. In fact, next to the goose-bump moment of Johnny Depp showing up as Captain Jack Spaulding amidst a sea of on-stage fog surrounding his ship (a finale staged for maximum surprise and impact that only Disney can pull off so well), the production that seemed to consistently draw the most response in multiple presentations was "Tron Legacy" in 3D.
Who knew?
Clearly Disney fans are more than just moms, young female Disney Channel viewers, and nostalgia buffs.
And here I thought that I was the only oddball Disney fan who didn't fit one of those other demos.
– Scott Hettrick