With a limited number of 3D theaters expected to create quite a logjam this fall, Disney is getting a six-month head start on promoting its new November 6 release of Robert Zemeckis' motion-capture 3D adaptation of "A Christmas Carol," starring Jim Carrey as Scrooge and all three of his ghosts.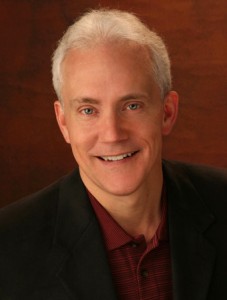 The studio kicks off a 40-city, 16,000-mile, 5 ½-month promotional train tour this Memorial Day weekend at Union Station in Los Angeles (9 a.m. – 9 p.m. Friday – Sunday, May 22-24; 10 a.m. – 6 p.m. Monday, May 25) with a four-car Amtrak train and engine completely covered with the name and art from the movie like a metro bus wrapped in a billboard.
(Story continues below 4 ½-minute video preview inside the train and comments from Carrey and Zemeckis during a media preview.)
[flashvideo file="http://hollywoodinhidef.com/wp-content/uploads/ChristmasCarolTrain5-21-09.flv" image="/wp-content/uploads/ChristmasCarolTrainTicket500x350.jpg" width=500 height=350 /]
The four train cars are custom decorated inside to serve as a walk-through museum with artifacts from Charles Dickens, memorabilia from the movie, and hands-on interactive video monitors to explore the making of the movie and create your own computer-generated character from the movie using your own face.
Everything, including activity booths on the platform outside the train, is free for everyone, with children from the Boys and Girls Club in each city being offered VIP treatment.
Also free and perhaps most enjoyable for movie and 3D fans will be the same special sneak preview of the movie that was shown to the media at Cannes last week, plus an additional featurette on the making of the movie that is also shown in 3D – a first of its kind to my knowledge. These are shown in a 48-foot-wide, two-story inflatable 3D theater that is erected on the platform outside the train in each city along with snowfall and Christmas carolers.
As usual, Zemeckis has created another eye-popping film with his motion-capture animation of human facial expressions and eyes showing continued improvement from "The Polar Express" and "Beowulf." As he says in one of the video clips on the train, 3D draws you so much closer to the characters and activity in the film that you feel like you are experiencing it rather than witnessing it.
The movie will premiere just a few weeks after Disney opens its double-feature presntation of the newly 3D rendered "Toy Story" and "Toy Story 2" in theaters in October to whet our appretite for the debut of "Toy Story 3" in 3D next year.
Next stop for the train tour is the Grand Canyon May 29-31 on its way to a total of 36 states before winding up the tour at New York City's Grand Central Terminal Oct. 30-Nov.1.
For complete train tour schedule and further details, go to www.christmascaroltraintour.com.
– Scott Hettrick