Screenwriter Allan Loeb ("Wall Street: Money Never Sleeps," "21") says in the 15-minute bonus featurette on the Blu-ray of "Collateral Beauty" that the classic "It's a Wonderful Life" was in his mind when he wrote this movie and is thus intended to be a somewhat fantastical fable.
In fact, "Collateral Beauty" (Warner; $29.98 as of March 14, 2017) is not only set at Christmastime and centers on a depressed man who is shown the value of his life through the intervention of others, just like "It's a Wonderful Life," but also has feel-good fantastical elements that make it a warm and life-affirming modern-day fable.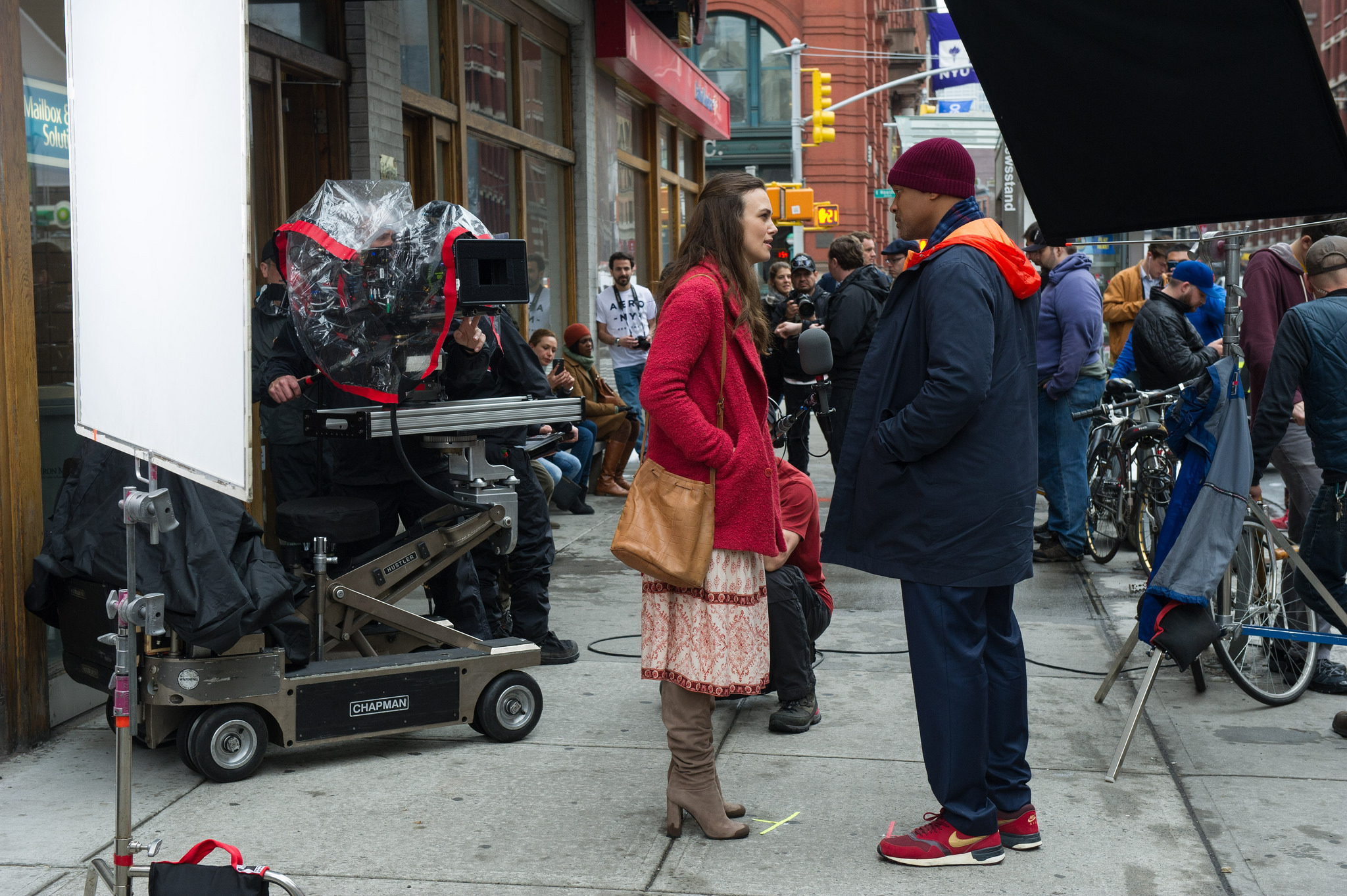 Just as "It's a Wonderful Life" was not admired by critics when initially released in 1947 until decades later when it came to the attention of the public on television in the 1970s, "Collateral Beauty" was similarly dismissed by critics in theaters last year. Much of the cynical criticism was focused on the lack of credibility of some of the story elements and what was perceived as the kind of conveniently pleasant situational outcomes and happy endings that one might find in a Hallmark Channel movie.
But it's those very elements that made "It's a Wonderful Life" and now "Collateral Beauty" such charming cinematic fables.
Will Smith is convincing as the bereaved and recently-divorced father of a daughter who died two years earlier at age six.
The remarkable cast of this 96-minute film directed by David Frankel ("Dear Diary," "Marley & Me," "The Devil Wears Prada") also includes the business partner of Smith's character played by Edward Norton and their top employees including characters played by Kate Winslet and Michael Peña, the latter of whom is secretly dying of cancer. After longtime concerns about his mental health and the future viability of the company, his partners/employees hire three small-time theater actors to confront Smith as figments of his imagination representing Love, Time, and Death. That effort has the desired effect but not in the way they expected and with a surprise and emotional twist ending for the viewer.
No Hallmark Channel movie has come close to this caliber of quality.
The actors playing actors are Keira Knightley, newcomer Jacob Latimore, and Helen Mirren, each of whom are a delight in their portrayals of these concepts as opposed to traditional characters, especially Mirren, who plays Death with particular humorous glee.
Winslet offers a significant comment in the Blu-ray bonus featurette, "A Modern Fable: Discovering Collateral Beauty, that her scenes with young Latimore where among the most satisfying and enjoyable of her career.
These seven acclaimed actors, along with Naomie Harris, describe in the bonus featurette how passionate they were about their characters and how much they believed in the empowering and life-affirming message of this film.
One can imagine that Harris might have reasonably expected that her role here, perhaps the most significant one in the film, played with great sensitivity and emotional impact, might have much sooner expected this role in a film with such a high-caliber cast to have more potential for critical acclaim and awards recognition than her three days of work last year on a small independent film called "Moonlight," for which she earned an Oscar nomination.
David Frankel ("Dear Diary," "Marley & Me," "The Devil Wears Prada") direct from a screenplay written by Allan Loeb ("Wall Street: Money Never Sleeps," "21"). The film is produced by Bard Dorros, Oscar winner Michael Sugar ("Spotlight"), Allan Loeb, Anthony Bregman, and Kevin Frakes. Serving as executive producers are Toby Emmerich, Richard Brener, Michael Disco, Michael Bederman, Peter Cron, and Bruce Berman.
— By Scott Hettrick