When you find an infant baby and keep it as your own without letting anyone know you found the child, it turns out that you decision can become a problem and set off a lot of ripple impacts.
Who knew?
This is the core of the story in the cinematic adaptation of the 2012 best-selling novel by M.L. Stedman, "The Light Between Oceans," being released today, Jan. 24, on Blu-ray and Digital HD (Dreamworks Pictures/Buena Vista Home Entertainment; Blu-ray $24.99).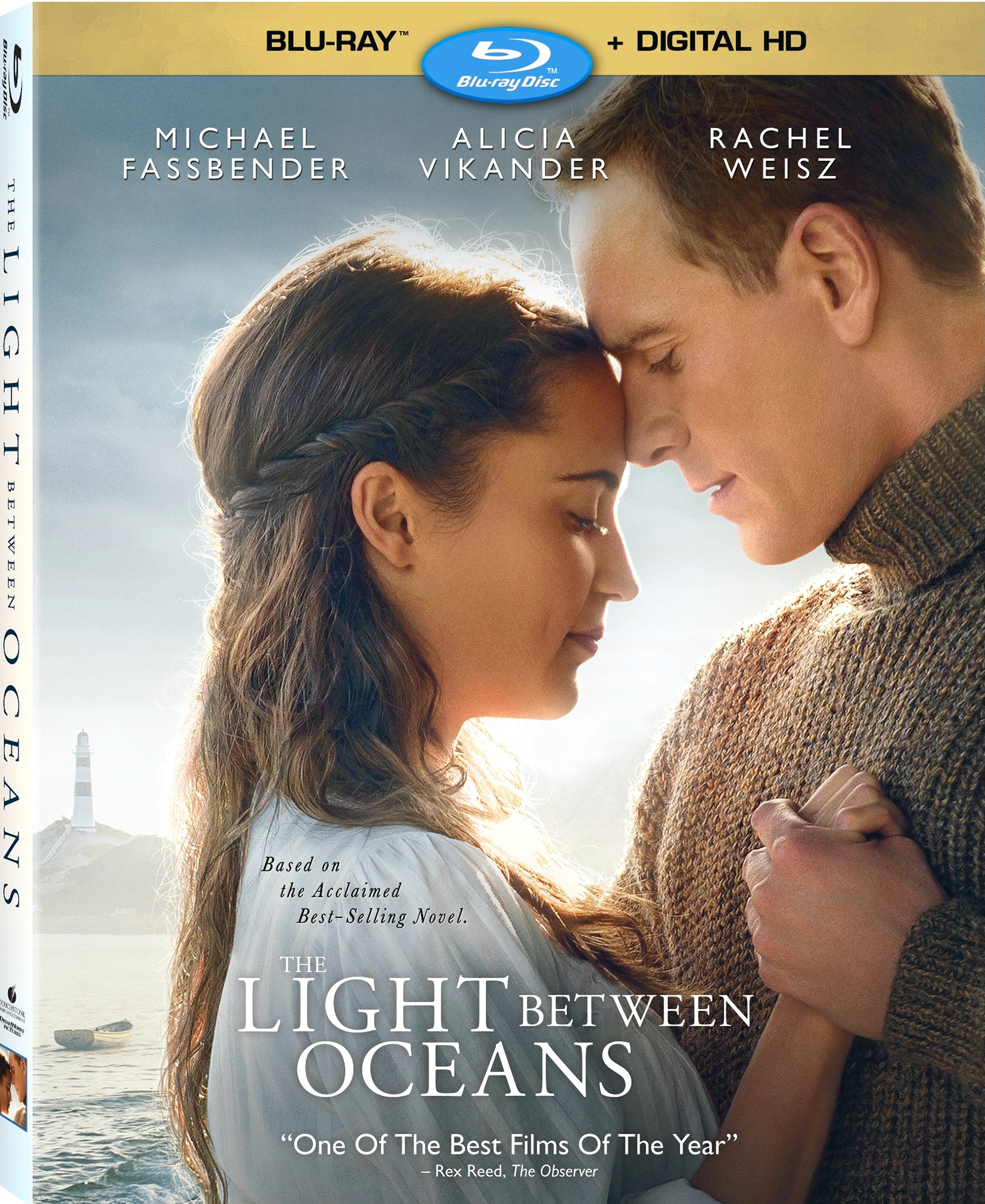 Of course there are very emotional extenuating circumstances that make for a compelling romantic drama involving a hunky loner (Michael Fassbender) in a lighthouse and set on a remote island.
Fassbender plays Tom Sherbourne, a young combat veteran of World War I with a tortured background who decides to become a lighthouse keeper on a remote island off the coast of Western Australia. Alicia Vikander, as Isabel Graysmark, plays the beautiful and spirited daughter of a school headmaster on the closest mainland in Partageuse. They meet in one of Sherbourne's few annual visits to the mainland by boat and become pen pals. He eventually proposes via letter and she moves to live with him.
The 2-hour and 10-minute movie spends nearly an hour carefully establishing these two characters, their dedication to their life and their love for each other that deepens as they endure and overcome some tragic challenges. This is all to make the confrontation of Act 2 so much more powerful and emotionally conflicting for the viewer.
We won't reveal all the specifics of what happens but several years after they make the decision to keep an infant they find in need of rescue, they discover to their horror the distraught mother of the baby on the mainland, a young woman called Hannah Roennfeld (Rachel Weisz).o
Suddenly their are myriad moral and legal issues to address, not the least of which will result in the care of the child and could spell the end of the relationship of Tom and Isabel.
This is a slowly-plodding melodrama that remains compelling as opposed to boring by the performances of the three primary actors as well as strong supporting characters, including maybe too few scenes by Bryan Brown as Hannah's militant and influential father, who can be seen as the person who is ultimately responsible for the situation.
Three notable bonus features include:
Bringing The Light to Life (17-min) – A making-of featurette that illuminates the very uniquely artistic approach of director Derek Cianfrance, who also wrote the screenplay adaptation. Although it doesn't sound like a style that all the actors loved or many would have the time or patience to do on each film, Cianfrance asked each of the actors to spend weeks living in trailers on the remote Cape Campbell of isolated New Zealand. He asked them to experience the area each day in character in order to embody their characters, sometimes filming them in case they did something he could use. The actors note that when shooting began, he offered little direction and rarely said "cut," allowing them to ramble in character.
Lighthouse Keeper (5-min) – A historical look at New Zealand's Cape Campbell Lighthouse that serves as the central location of Janus Rock. An hour away from the nearest civilization, the crew also built the boat jetty themselves.
Audio Commentary – A unique partnering on this full-length commentary with director Derek Cianfrance and his film studies professor Phil Solomon. Solomon, who is almost exceedingly gushing, proud and appreciative of Solomon at the end of the commentary, is a little too talkative on the commentary about his observations and praise of the technical aspects of the film, detracts a little from what we imagine might have been more observations and anecdotes by Cianfrance on his own. One such amusing comment that Cianfrance does offer is to point out how the two actresses each decided on their own to let their armpit hair grow out, and how Weisz was pleased with how it looked when she saw it on screen.
— By Scott Hettrick