"Santa Anita is fantastic," says Michael Mann of the iconic horse race track in Arcadia, Ca. "It's beautiful, a great-looking race track; why would you choose any other place?"
That's high praise from the filmmaker responsible for the TV and movie versions of "Miami Vice,"  the seven-time Oscar nominee "The Insider," and the cult favorite "Heat."
"Santa Anita is such a beautiful atmosphere; it would be crazy not to honor it," adds David Milch, Phi Beta Kappa and Summa Cum Laude graduate of Yale. Milch went on to be an Emmy-winning writer of "Hill Street Blues" and then co-created "NYPD Blue," for which he won a Humanitas Prize and a record 26 Emmy nominations in the first season, and created the HBO series "Deadwood," winner of Emmys, a Golden Globe, and a Peabody Award.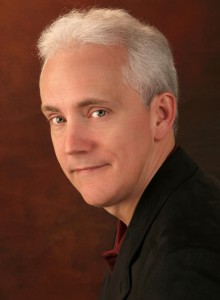 Mann and Milch, unlikely partners as two of three executive producers of the new HBO series about the underbelly of horse racing called "Luck" (9 p.m. ET/PT on Sunday nights beginning January 29) joined the show's two highest-profile stars, Dustin Hoffman and Nick Nolte, on a panel during HBO's presentation at the Television Critics Association tour Friday in Pasadena.
<Story continues along with review of all nine episodes of "Luck" below the following 85-second video interview with Hoffman and Mann…>
[flashvideo file="http://arcadiasbest.com/wp-content/uploads/LuckTCA1-13-12.flv" image="/wp-content/uploads/LuckPoster236x350.jpg" width=500 height=350 /]
Series creator and writer Milch, a longtime race horse owner and self-confessed near-obsessive race track bettor has a reverence for Santa Anita that is conveyed visually in the pilot directed by Mann and throughout each of the nine episodes of the series.
My father took our family to a movie in 1969 starring Steve McQueen called "The Reivers," an adaptation of the William Faulkner novel, featuring slow-motion scenes of horses racing that Dad thought represented some of the most impressive cinematography he had ever seen.
I think he would have thought the same about the powerful scenes of horse racing at Santa Anita in "Luck."
But even some of those who follow horse racing and are familiar with Santa Anita expressed disappointment with the one-hour pilot that HBO showed as a sneak preview last month. Too many characters and too much insider jargon that combined to make it a little hard to follow, and nothing much of significance happening which made it feel a little slow and not very engaging. Providing even more challenge in the pilot, most of the characters are degenerates and criminals who don't initially exude much charisma or humor, though they do each have personalities that will eventually emerge.
For those viewers who were not bowled over by the pilot, I recommend sticking with it with a few more episodes; the second hour ramps up considerably, even if it is still not "The Sopranos." In fact, mob-like violence eventually creeps in during later episodes, particularly as Hoffman's character, who is being released from prison in the first scene of the pilot, becomes entangled by episodes four and five with a yacht-residing heavy rival for Hoffman's Ace character played by Michael Gambon (the polar opposite of his avuncular Professor Dumbledore in the "Harry Potter" movies).
It is that juxtaposition of the seedy side of horse racing set against the idyllic ambiance of Santa Anita that offers the primary intrigue and focus of the show. Milch described it as the "double-ness" of Santa Anita, the real world and the "Santa Anita of the mind."
The momentum of the mid-series episodes, including a mild earthquake tremor that literally shakes up the motley crew while dining at the local Rod's Grill near the track, tends to stall a bit before regaining energy in the final installment.
Along the way, despite the multitude of characters already in place, new high-profile actors like Gambon continue to be added, such as Joan Allen. Her role as a persistent horse welfare activist (a la Bo Derek?) and her motivation is as vague as many of the other characters, but she appears to become a potential romantic interest for Ace.
Another actor gaining screen time after the pilot is Hall of Fame former jockey Gary Stevens ("Seabiscuit"), whose story arc carries him through a recurrence of his battle with alcoholism that threatens his career. Stevens displays an impressive and extensive range of acting skills that his prior acting roles had not allowed.
For Hoffman, the series presents a new opportunity to work unencumbered by studio executives.
"I've not had this experience before," he said. "You can't get a shot at doing your best work in the studio system."
HBO does not have committees analyzing and making recommendations, he said. He also enjoys having three cameras filming at the same time to catch different angles so that actors don't have to repeat the same shot multiple times.
Also somewhat unique to this HBO series is the wide variance in running times of each "one-hour" episode by as much as 20-minutes." Each episode has a different director and some run about 45-minutes while others run 50-plus minutes and 60-plus minutes, including the 66-minute finale.
Hoffman and the producers all expressed interest in seeing the expensive series be picked up by HBO for several more seasons.
Maybe that would give Milch time to write in a visit to Santa Anita from Tony Soprano or even Carrie and friends from that other former HBO series "Sex and the City."
— By Scott Hettrick