Disney found even more treasure in the 3D well this holiday three-day weekend with the long-delayed theatrical re-release of "Beauty and the Beast" in 3D.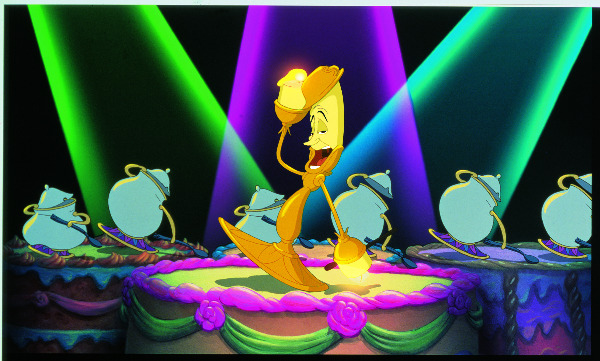 Updated Monday, Jan. 16: The 21 year-old animated classic generated $23.5 million Friday – Monday Jan. 13-16, 97% of which came from 3D showings, according to BoxOfficeMojo.com.
That was good enough for second place on the weekend, a very impressive showing, especially since the Blu-ray 3D was already released more than three months ago on Oct. 4. And it bodes well for several more Disney and Pixar movies coming to theaters in 3D versions this year and next, as well as soon-to-be-released 3D versions of "Star Wars Episode 4: The Phantom Menace" and "Titanic."
"Beauty and the Beast" is perhaps even more stunning in 3D than "The Lion King," which surprised the industry with a whopping $94 mil. at theaters last fall initially intended as a brief run to promote the Blu-ray 3D debut.
The 1991 "Beauty," which has grossed $350 million worldwide since then, was one of the first animated films to use some digital animation. That helped greatly in the 3D conversion. Among the most notable new attributes:
– Belle's opening number walking across bridge and into village is filled with so many shots showcasing 3D that it looks to have been originally designed that way.
– Extravagant "Be Our Guest" number does not disappoint with obvious 3D benefits of dancing plates
– Signature "Beauty and the Beast" ballroom dance even begins with dazzling display 0f 3D from bottom and top of staircase.
Meanwhile, Mission: Impossible – Ghost Protocol, which had an exclusive five-day window at IMAX theaters last month, picked up another $14.2 mil. this weekend, increasing total domestic box-office to close to $190 million, surpassing the original movie in the series.
Another 3D movie, "The Adventures of Tintin," picked up another  $4.4 million, bring the domestic gross total-to-date to $68.9 million.
— By Scott Hettrick