After taking a critical pounding on its poor 2D-to-3D conversion of "Clash of the Titans," Warner Bros. has taken the very bold step of canceling all plans for a 3D version of "Harry Potter and the Deathly Hallows — Part 1" just six weeks before the much-anticipated movie is set to debut on Nov. 19.
(See 4 p.m. updates re: Part 1 3D not dead yet, and causes for delay, below…)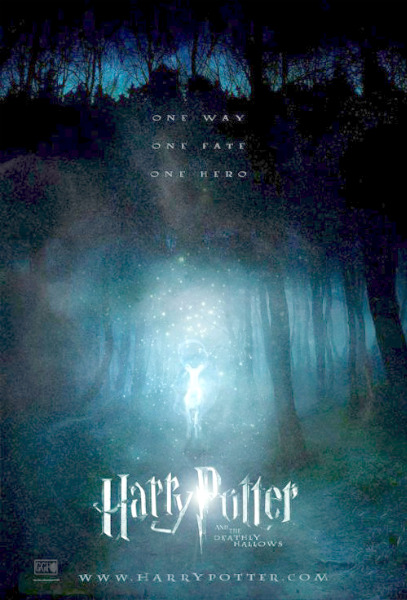 Although the industry and fans are applauding the artistic integrity of the decision, the lack of a 3D version will likely collectively cost the studio and movie theaters tens of millions of dollars in lost 3D premium revenue.
Despite the critical drubbing about the quality of the 3D, "Clash" wound up grossing nearly $500 million worldwide.
The ripple effect of Warner's decision will impact multiple companies specifically involved with the 3D version for everything from marketing materials to glasses to the 3D system itself.
For instance, 3D service provider RealD loses out completely on potentially the biggest movie of the year, though the company is downplaying the impact of the decision which a spokesman said he only learned about this morning like most others.
RealD has projected having 9,500 screens installed worldwide by the end of last month, with about 60% of those in North America, according to communications VP Rick Heineman. Those screens will likely be booked to capacity in November and December with RealD representing all other 3D releases during the holidays, from DreamWorks' "Megamind" and Disney's "Tangled" and "Tron Legacy" and everything else from "The Chronicles of Narnia: The Voyage of the Dawn Treader" to "Yogi Bear."
"We're a portfolio business; no single movie will extraordinarily impact us," Heineman said, noting the record 25 movies released in 3D this year and more than 30 scheduled for 2011.
Sticking to release date with 2D
"Deathly Hallows – Part 1" will still be released in 2D in all theaters already scheduled to show it November 19, including IMAX theaters, and the second and final part of the last chapter in the series remains scheduled to open in both 2D and 3D on July 15, 2011, as planned.
In a statement, Warner Bros. said, "We will not have a completed 3D version of the film within our release date window. Despite everyone's best efforts, we were unable to convert the film in its entirety and meet the highest standards of quality…
"We, in alignment with our filmmakers, believe this is the best course to take in order to ensure that our audiences enjoy the consummate "Harry Potter" experience."
Producer David Heyman and director David Yates endorsed the decision, with Heyman noting that "…the priority has always been to preserve the integrity of Jo Rowling's books as we have adapted them to the screen, and this decision reflects that commitment," and Yates saying the decision, "which we completely support, underscores the fact that Warner Bros. has always put quality first."
$50 mil. – $75 mil. in lost 3D premiums?
Although no one believes there is any Harry Potter fan who will not go see the movie because it will not be in 3D, Warner's decision could mean $50 million – $75 million in lost revenue from those who would have paid the average 3D ticket premium of $3.50 – $4.
Almost every movie offered in 3D generates at least half, and sometimes as much as 85%, from tickets purchased for the 3D version. "Toy Story 3" generated more than half of its $411 million boxoffice in North America alone from 3D, according to Paul Dergarabedian's Hollywood.com Box Office.
Assuming the 3D premium represents an average of about 25% of a ticket price, that would mean well over $50 million of "Toy Story 3" came directly from the 3D premium, and that's only from North America, and that's on a film that had one of the lower 3D percentages.
– – – – – – – – – – – – – – – – – – – – – – – – – – – – – – – – – – – – – – –
Potter 1 3D coming in 2011?
(Update – 4 p.m.): Today's decision will trigger interesting options for a potentially unprecedented scenario next spring.
Since the Nov. 19 release is the first of a two-part story and much of Part 1 has already been converted to 3D, sources say the studio is already strategizing about how to best capitalize on those opportunities.
A stong liklihood is that Part 1 will be released on 3D Blu-ray next year. While some would like to see the movie make its 3D premiere on Blu-ray to bolster the format, it may also get at least a limited theatrical release just prior to the Blu-ray release, not unlike the special edition of "Avatar," exclusively in 3D, was released in theaters this summer in advance of next month's extended edition of "Avatar" on Blu-ray.
– – – – – – – – – – – – – – – – – – – – – – – – – – – – – – – – – – – – – – –
Higher volume at lower-priced 2D?
Sources at some theaters potentially impacted by today's decision are hopeful that more fans will go see the movie at the lower 2D ticket prices and perhaps see it multiple times, thereby offsetting the loss of 3D premium revenue.
Dergarabedian believes that is possible, noting the enormous success of the previous Potter movies and films such as the "Twlight" series, none of which has been in 3D.
Similarly, IMAX theaters, which typically have the highest 3D premiums and generate 8% – 14% of the overall opening weekend box-office of a major release, may not be impacted much, according to Dergarabedian.
IMAX theaters represented only about 6% of all the screens playing "Inception" over the summer — which was only in 2D. But by mid-August IMAX theaters showing "Inception" had accounted for 12% ($27 million) of the overall $233 million gross in North America.
Dergarabedian says he doesn't think Warner would have pulled the plug on the 3D if the studio believed it would have much of a financial impact, but one key source inside the studio said the financial impact would be significant.
Even though Warner's decision was clearly the best one, given the situation, some are wondering how the studio once again finds itself in the difficult position of having a 3D version of its primary franchise in such poor quality after working on it all year and even disclosing 3D conversion plans as far back as January.
That story will likely be dribbled out in the coming days and weeks.
– – – – – – – – – – – – – – – – – – – – – – – – – – – – – – – – – – – – – – –
Potter 1 still not finished?
(Update 4 p.m.): One source says some scenes of Part 1 are still being finished, especially some visual effects shots, and therefore could not have been converted to 3D in time for next months' release.
— By Scott Hettrick