Disney's "Beauty and the Beast," which is being released in HiDef for the first time in a Diamond Edition Blu-ray disc on Tuesday, Oct. 5, was not initially a musical, and Oscar-winning lyricist Howard Ashman came on board only after he had already begun work on Disney's follow-up movie "Aladdin" and while he was literally on his death bed.
Nonetheless, the result in 1991 was a landmark achievement that represents the apex of the renaissance era of Disney animated films in the 1990s.
<Story continues below the following 3 1/2-min video highlights of a celebrity-filled red carpet Hollywood event to promote the new "Beauty" Bu-ray with a presentation of the sing-along version at the historic El Capitan theatre, featuring video interviews of Paige O'Hara and Robby Benson and clips from composer Alan Menken's extended medley of his Disney movie compositions.>
[flashvideo file="http://hollywoodinhidef.com/wp-content/uploads/BeautyElCap10-2-10.flv" image="/wp-content/uploads/BeautyElCapPaigeBensonMarquee500x350.jpg" width=500 height=350 /]
.
"Beauty" producer Don Hahn, who has many other Disney movies to his credit, shares the opinion that "Beauty" is a standout.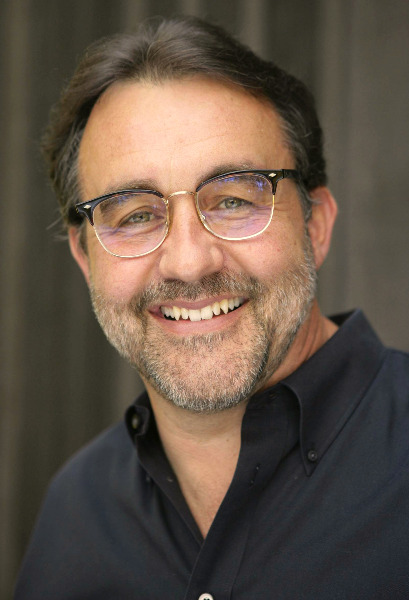 "It was definitely a pinnacle," he told HollywoodInHiDef.com, noting that while many movies that followed copied the Broadway musical style formula, it was never equaled. "It's like striking a match," he said. "You can't do it twice, and who would want to?"
"The Little Mermaid," which came before "Beauty," is a pure delight, and many others that came after, from "Aladdin" and "The Lion King" to "Pocahontas" and "Mulan" have great appeal as well.
But "Beauty and the Beast" was the first animated film to receive an Oscar nomination for best film before animation was given its own category, and it even won the Golden Globe for best musical or comedy movie of the year. It also won Academy Awards for best song (title song) and best score, and was nominated for best sound and two other songs — "Belle" and "Be My Guest."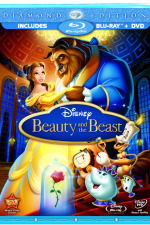 All the reasons for this acclaim are showcased better than ever on the new Blu-ray. Not only does the movie itself look stunning, no matter which of the three versions you choose — an incomplete work-in-progress version shown with great fanfare at the New York Film Festival, and the previously-released special edition featuring the "Human Again" song from the Broadway adaptation set to new animation (Hahn and I are again in agreement in preferring the original movie without this added song) — but the hours of new retrospective bonus features provide a clear understanding and appreciation of the myriad elements that came together in what Hahn describes during one of his multiple featurettes and audio commentary on the disc as "a perfect storm" of creative talent confluence with the management evolution at the studio, the timing of the echo Baby Boomer generation being the perfectly receptive audience, and good fortune.
Even before the 1989 release of "The Little Mermaid," which would revolutionize Disney films, the "Beauty" production team was in London working on a much different storytelling approach, much of which is included here. After months of that work was scrapped in late 1988, Disney turned to Ashman and composer Alan Menken, who had been hired after their successful outrageous Broadway adaptation of "Little Shop of Horrors" and had already finished work for Disney on "The Little Mermaid" and were well into work on "Aladdin," scheduled for release in 1992.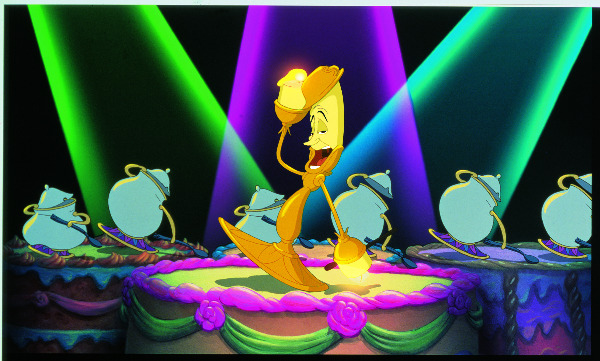 During that time the studio was not aware that Ashman was suffering from AIDS. He would finish the work on "Aladdin" and work diligently on "Beauty" even after everyone became aware of his incurable illness, continuing to make calls from his bed about the project right up until he died in 1991 shortly before the film's release.
A special featurette spotlighting the life of Ashman is one of several optional mini-documentaries that can be selected as temporary detours at various points during the Blu-ray's primary new full-length documentary, "Beyond Beauty: The Untold Stories Behind The Making of 'Beauty and the Beast'," hosted by Hahn, which is featured on a second Blu-ray disc.
Hahn also hosts a wonderful conversation with Menken and Disney historian Richard Kraft about the production, during which Menken, sitting at a piano, repeatedly enhances an anecdote by playing and singing songs from the movie.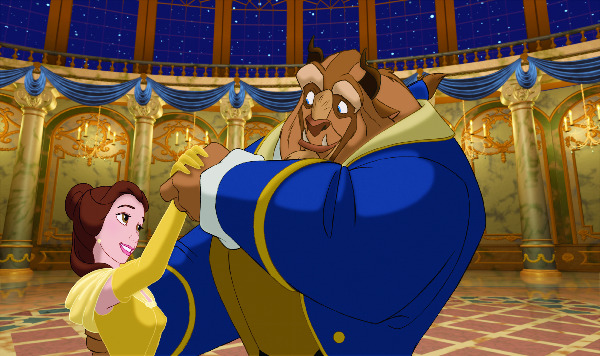 Disney gets high praise for including extensive interviews with former studio execs such as Jeffrey Katzenberg, who created Disney's chief rival in DreamWorks Animation, and Peter Schneider. Of Katzenberg, Hahn told HollywoodInHiDef.com that he was a very central part of the success of that time when the animation unit needed structure and a leader.
Most of the many other bonus features and interactivities from previous video and DVD incarnations of this movie are included on the Blu-ray Disc. Fans of music group Jump 5 will be disappointed to see their music video version of the title song on the Platinum DVD edition has been cut from this Blu-ray. But in its place is a new music video with American Idol winner Jordin Sparks singing the same song.
Interactivities include a game involving answering trivia questions (oddly, the honor system is employed to determine whether you answered correctly) and using the remote to search rooms in the castle for hidden characters. Another new one, "Bonjour, Who is This?," requires the Web-connected BD Live feature and a telephone to receive a message.
.
By Scott Hettrick