Give whatever awards you want to "Avatar," "The Hurt Locker, "Inglorious Basterds," "Up in the Air," "Precious," etc., but for my money, the most dynamic, fun, impactful, well-produced, entertaining, emotion-filled, and overall best movie of 2009 was Michael Jackson's "This is It."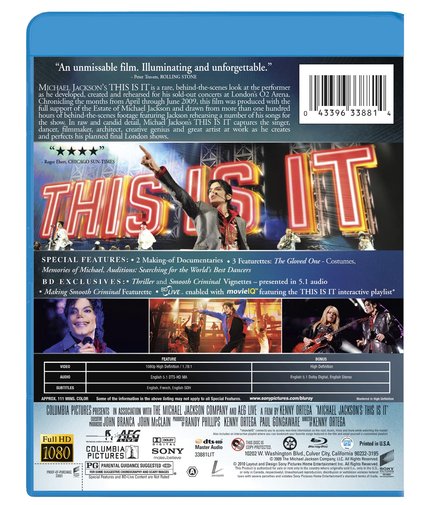 As good as it was in theaters, especially on IMAX screens, the total experience is notably enhanced on Blu-ray disc with even more insightful behind-the-scenes footage, including a powerful 10-minute dancer audition bonus feature, a riveting two-part 40-minute "Staging the Show" that serves as a quite gratifying extension of the movie itself, and an inspirational and exhilarating 16-minute "Memories of Michael" piece that offers illuminating and heart-tugging comments about Jackson from those involved with the planned theater production. There are several other bonus features as well, including a look at the costuming for the show, a making of "Smooth Criminal" featurette, and Blu-ray exclusive full presentations of the dynamic filmed vignettes for "Smooth Criminal" and "Thriller," both newly produced for the stage production and shown extensively in "This is It."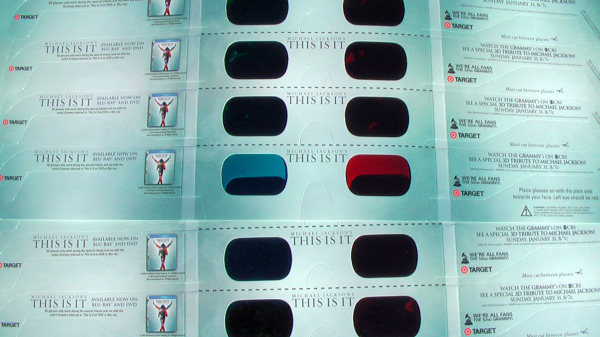 The only thing missing from the theatrical and Blu-ray versions is the 3D film footage shot for the stage show. One of those — the 3D footage shot for a dramatic interpretation of the protection of the environment called "Earth Song" — will be featured during Sunday's (Jan. 31) Grammy Awards program. Alas, it's a few months too early for the new-and-improved 3D TV format but here's hoping Sony will add that and the other 3D footage to a subsequent Blu-ray edition of this movie later this year.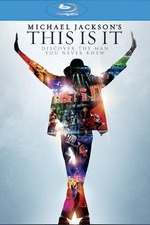 What might have been perhaps the most jaw-dropping 3D element of this show or any show that we will never see is described in detail in "Staging the Show" with some visual references: a 100-foot wide by 30-foot tall screen (it was actually set up at Staples Center in Los Angeles during rehearsals) that would have shown a giant jet — "MJ Air," of course — appearing to taxi onto the stage with a long wing seeming to extend out over the audience. A door and ramp would unfold from the screen/jet and Micheal would ascend the ramp into the jet, which would then taxi away from the audience, turn 180-degrees and take off a few feet over the heads of the audience for possibly the most dramatic exit ever staged.
Now, when I say this was the best movie of 2009, I'm not just talking about a documentary or a concert movie; I mean the best movie of any category. It's extraordinary but "This is It" has all the elements you expect in a scripted film:
Fantastic soundtrack, of course — including a wonderful original new soulful and "simmering" intro to "The Way You Make Me Feel."
Courageous and engaging lead performance by Jackson – it's stunning to watch him perform and interact/give direction to his crew, even moreseo in light of his death that we now know was just days after these scenes in the film.

Australian guitarist extraordinaire Orianthi was hand-picked by Michael Jackson to handle live on-stage versions of famous guitar riffs in his songs such as "Beat It" and "Black or White."

Terrific characters and supporting performances by show producer Kenny Ortega and pleasantly surprising charismatic and unlikely on-camera newcomers including Travis Payne (choreographer, associate producer), Michael Beardon (musical director), among others, and a scene-stealing performance by smokin' good young Aussie female guitarist Orianthi.

Emotion-evoking scenes — to the filmmakers' credit, not related to Jackson's death — in which dancers are genuinely overcome with the realization of being chosen to perform by and with someone who has had such a life-altering impact on their lives. All of which is all the more revealing to the viewer to see that level of adoration, respect, and emotion even before Jackson's death, and all the more melancholy knowing that the lives of those dancers are about to be shattered just days before the first public performance was scheduled in London.

All of this, including the dancer interviews, was captured informally by various camera people thinking they were simply taping random stuff for Michael's personal collection. In fact, the rehearsal performance footage expertly woven together by director Kenny Ortega is a hodgepodge of widescreen HiDef and standard frame format of varying degrees of quality. And yet, the raw and unpolished appearance somehow only adds to the power of the experience.
It's hard to imagine that even if Michael Jackson had lived, that a pre-conceived and completely planned-out official concert movie of "This is It," even if directed by the likes of Martin Scorsese or Jonathan Demme, would have turned out any better or more impactful than what Ortega delivered to theaters in just a few months time last year.
While this may all sound like a gushing review, it's important to know that although I really liked a handful of Jackon's hits and usually enjoyed his music videos, I was never a diehard fan – I only have one of his greatest hits albums.
And therein lies the brilliance and uniqueness of this film. Without offering any sort of filmed retrospective or documentary footage of his life or even showing any of the masses of mourners and hoopla surrounding his death, the movie provides such a flattering and inspirational portrait of Jackson that it's difficult to imagine even the most jaded or uninformed viewers coming away with anything less than a tremendous new respect for Jackson's artistry, and the global and yet personal impact he had and continues to have on music, dance, videos, and several generations of admirers.
— By Scott Hettrick