The latest story of personal bravery in the midst of the horrendous holocaust is similar to Schindler's List but based at a zoo in Poland, with "The Zookeeper's Wife" (Universal, On-Demand and Blu-ray July 4, $34.98) and the zookeeper himself putting themselves at great risk by secretly trucking hundreds of Polish Jews from the Warsaw ghetto to safekeeping at their zoo.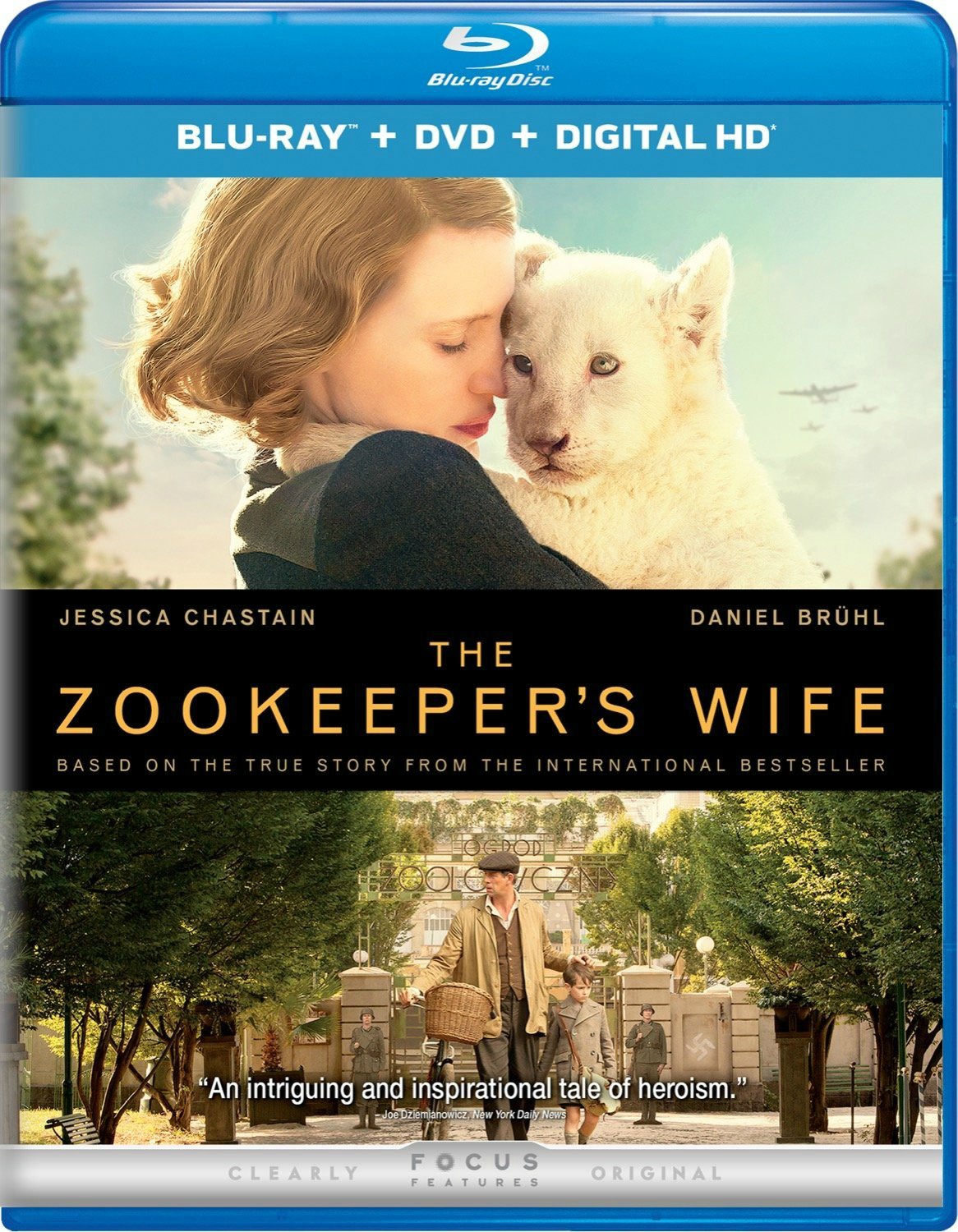 Two-time Oscar winner Jessica Chastain is typically brilliant as a woman who is amazingly good with animals and proves to be equally brave and self-less with her neighbors facing escalating inhumane treatment over several years during World War II from 1939 until the end of the war in 1945.
The true story is based on The New York Times best seller by Diane Ackerman also features a nice acting turn by Johan Heldenbergh as the zookeeper who not only puts both of them at risk on a regular basis but also endures the amorous overtures of a Nazi zoologist officer (Daniel Brühl) towards his wife. In order to keep the Nazis from looking too closely, she is forced to delicately balance her act of keeping him interested without going too far in allowing him to act on his desires.
Director Niki Caro handles it all very well with the help of a nice screenplay adaptation by Angela Workman.
The Blu-ray includes a few minutes of deleted scenes that are interesting but nothing particularly noteworthy, and a couple of engaging short featurettes:
"The Making of The Zookeeper's Wife" – Filmmakers, cast, and crew discuss the challenges they encountered in making the film, including recreating the Warsaw Zoo; working with the animals; and doing justice to such an important story. Chastain gets lots of praise for her instant connection with the animals, which were brought in and put in actual zoo-type cages for the sake of realism.
"The Żabiński Family" – Interviews with Teresa Żabińska and Ryszard Żabiński, the real-life children of the couple depicted in the film.
— By Scott Hettrick