Acclaimed filmmaker Terrence Malick's long-awaited IMAX film "Voyage of Time" will be released Oct. 7.
The announcement came buried in an April 21 corporate quarterly earnings media release by IMAX near the bottom amongst a list of upcoming releases scheduled for 2016 and 2017.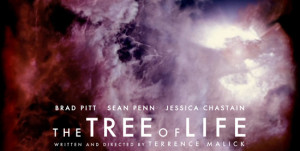 The 40-minute documentary, described as an examination of the birth and death of the known universe narrated by Brad Pitt, has been in the works for many years and is expected to include some of the extensive footage of the cosmos and prehistoric Earth featured in Malick's 2011 film "The Tree of Life," which starred Pitt. In an unusual production, distribution, and marketing strategy, a feature-length version of "Voyage of Time" with Cate Blanchett replacing Pitt as narrator, is expected to follow the IMAX release, perhaps in 2017. Blanchett starred in Malick's 2015 release, "Knight of Cups."
Malick gained extraordinary acclaim with his 1973 feature film "Badlands" and waited five years to direct his next visually stunning and haunting theatrical feature, "Days of Heaven," which also generated much acclaim and Oscar nominations. He directed only two films in the next 32 years but has now helmed three films since 2011 and recently completed a fourth, "Weightless," due later this year as well.
The rest of the upcoming IMAX releases for 2016/17:
In addition to the 13 IMAX DMR films released to the IMAX theater network during the first four months of 2016 and the IMAX original documentary production "A Beautiful Planet," 17 additional IMAX DMR films have been announced so far to be released in the remaining nine months of 2016 with many more to be announced later to wind up at least matching the 44 releases in 2015:
May 2016
Captain America: Civil War; IMAX 3D – Walt Disney Studios
X-Men: Apocalypse; IMAX 3D – 20th Century Fox
Alice in Wonderland: Through the Looking Glass: IMAX 3D — Walt Disney Studios
June, 2016
Warcraft; IMAX 3D — Universal Studios
Finding Dory; IMAX 3D — Walt Disney Studios
Independence Day: Resurgence; IMAX 3D — 20th Century Fox
July, 2016
The Legend of Tarzan: IMAX 3D — Warner Bros. Pictures
Ghostbusters; IMAX 3D — Sony Pictures
Star Trek Beyond; IMAX 3D — Paramount Pictures
August, 2016
Suicide Squad; IMAX 3D — Warner Bros. Pictures
September, 2016
Deepwater Horizon — Lionsgate Entertainment
October
The Duelist (Russia only) — Non-Stop Production LLC
"Voyage of Time" documentary — October 7
November, 2016
Doctor Strange; IMAX 3D — Walt Disney Studios
Fantastic Beasts and Where to Find Them; IMAX 3D — Warner Bros. Pictures
December, 2016
Rogue One: A Star Wars Story; IMAX 3D — Walt Disney Studios
To date, IMAX has announced the following nine titles to be released in 2017 to the IMAX theater network:
January 2017
Attraction (Russia only); IMAX 3D — Art Pictures Studio
February, 2017
The Maze Runner: The Death Cure — 20th Century Fox
March, 2017
Wolverine — 20th Century Fox
Kong: Skull Island; IMAX 3D — Warner Bros. Pictures
May, 2017
Guardians of the Galaxy Vol. 2; IMAX 3D — Walt Disney Studios
Pirates of the Caribbean: Dead Men Tell No Tales; IMAX 3D — Walt Disney Studios
July, 2017
Spider-Man: Homecoming; IMAX 3D — Sony Pictures
November, 2017
Thor: Ragnarok; IMAX 3D — Walt Disney Studios
December, 2017
Star Wars: Episode VIII; IMAX 3D — Walt Disney Studios
— By Scott Hettrick