Every day there is news about someone famous dying. For the most part the news results in little more than a passing comment to a colleague or friend.

But once in awhile the news hits much harder and lingers. Such was the case when I heard of the tragic death of film composer/songwriter James Horner, who apparently died Monday (June 22, 2015) while piloting his own single-engine plane with no passengers.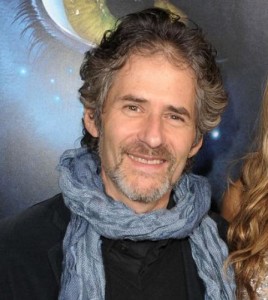 Film scores are one of the most important elements of a film, sometimes the most important component to drive your emotional engagement. And no one did it better than James Horner​ in films where it was best demonstrated such as "Field of Dreams​" and "Glory," as well as "Titanic​," "Apollo 13​", "Cocoon," "Avatar," and even "Willow" and "The Journey of Natty Gann," not to mention writing "My Heart Will Go On" and co-writing "Somewhere Out There" ("American Tail"), and so many others.
James was so pleasant and approachable when I chatted with him over dinner at a reception and had so many great anecdotes about "Field of Dreams."
Your music will forever be in my head and my heart, James Horner. Somewhere out there someone's saying a prayer. Near, far, wherever you are, I believe that the heart does go on.
— By Scott Hettrick