Following a spectacular large format presentation of "Skyfall" in 2012, the James Bond 007 franchise will kick off its second half-century with its 24th film, "SPECTRE," returning to IMAX theaters on Nov. 6, 2015.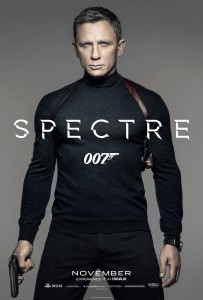 The announcement was made today (March 27, 2015) by IMAX Corporation Albert R. Broccoli's EON Productions, Metro-Goldwyn-Mayer Studios and Sony Pictures Entertainment.
In "SPECTRE," from director Sam Mendes in his second term at the helm, Daniel Craig is back for in his fourth outing as the iconic British spy (surpassing George Lazenby and Timothy Dalton and matching Pierce Brosnan for third most outings in the role). Also returning are cast members Ralph Fiennes as M, Naomie Harris as Eve Moneypenny and Ben Whishaw as Q, along with a new cast members including Christoph Waltz, Monica Bellucci and Lea Seydoux.
SPECTRE is produced by Michael G Wilson and Barbara Broccoli, from a script by John Logan and Neal Purvis & Robert Wade.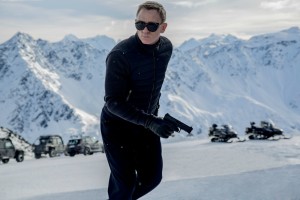 "We are thrilled to once again partner with IMAX for the next installment in the James Bond franchise. This is a spectacular way to deliver a film as anticipated as SPECTRE to global audiences," said Gary Barber, Chairman and Chief Executive Officer, MGM.
"After the record-breaking global success of 'Skyfall' (opening #1 in 70 territories around the world, taking over $1.1 billion worldwide and setting a new all-time box office record in the UK by becoming the first film to take over £100 million), we're thrilled to bring the next chapter in this legendary franchise to fans in 2015," said Greg Foster, Senior Executive Vice President, IMAX Corp. and CEO of IMAX Entertainment.

Rory Bruer, president, Worldwide Distribution for Sony Pictures, said, "Everyone around the world loves James Bond and 'SPECTRE' is one of the most highly anticipated films of 2015. The perfect complement to Bond is IMAX – it's exciting to know that Bond will once again be taking his place on the IMAX screen, reinforcing 'SPECTRE' as the movie event of the fall."
The IMAX release of 'SPECTRE' will be digitally re-mastered into the image and sound quality of The IMAX Experience® with proprietary IMAX DMR® (Digital Re-mastering) technology. The crystal-clear images, coupled with IMAX's customized theatre geometry and powerful digital audio, create a unique environment that will make audiences feel as if they are in the movie.
'SPECTRE" began principal photography on Monday, December 8, 2014, and will feature Bond's sleek new Aston Martin, the DB10, created exclusively for 'SPECTRE.'
A cryptic message from Bond's past sends him on a trail to uncover a sinister organisation. While M battles political forces to keep the secret service alive, Bond peels back the layers of deceit to reveal the terrible truth behind SPECTRE.
The 007 production is based at Pinewood Studios, and on location in London, Mexico City, Rome and Tangier and Erfoud, in Morocco. Bond will return to the snow once again, this time in Sölden, along with other Austrian locations, Obertilliach, and Lake Altaussee.
Written by John Logan and Neal Purvis & Robert Wade, Director of Photography is Hoyte van Hoytema and Editor is Lee Smith. Production Designer, Dennis Gassner returns along with Costume Designer, Jany Temime and Composer, Thomas Newman. Action Specialist, Alexander Witt is the 2nd Unit Director. Stunt Coordinator is Gary Powell, SFX Supervisor is Chris Corbould, and Visual Effects Supervisor is Steve Begg.
— By Scott Hettrick