Disney and Marvel have struck again with yet another 3D movie taking the top spot at the box-office this weekend. Disney's animated "Big Hero 6," based on a Marvel comic, grossed more than $56.2 million Nov. 7-9 in North America.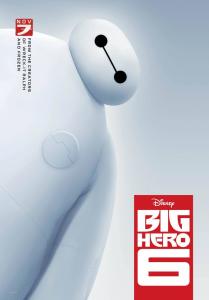 That surpassed the $47.5 million of "Interstellar," which fell just short of $50 million since its early opening in IMAX theaters last Tuesday.
Disney and Marvel have the year's top-grossing movie, "Guardians of the Galaxy," also in 3D. Disney's 3D "Maleficent" stands at #5.
All ten biggest films of the year are in 3D.
"Big Hero 6" represents yet another success on the studio's comeback trail, though it skews more towards the young boy action and video game appeal of "Wreck-It Ralph" than the traditional style of its hit "Frozen" and "Tangled."
The seven-minute short "Feast," which precedes the film, also shows consistency in this format, following the impressive "Paperman."
Like "Wreck-It Ralph," "Big Hero 6" starts off by drawing some very sympathetic characters in an engaging story. Unfortunately, it also gets a bit carried away with a couple of big and loud action scenes that drag on too long.
And like most Disney 3D movies, the 3D is so subtle as to barely be noticed most of the time.
Nonetheless, it's an engaging film with a charming and big heart.
— By Scott Hettrick