Last fall I enjoyed tagging along with the International 3D Society on a tour to showcase the virtues of 3D to universities and media companies in Japan, China, and South Korea. Although the Society presented top working executives from the organization from 3net and from conversion house StereoD, invariably the most popular speaker was filmmaker Adam Ravetch.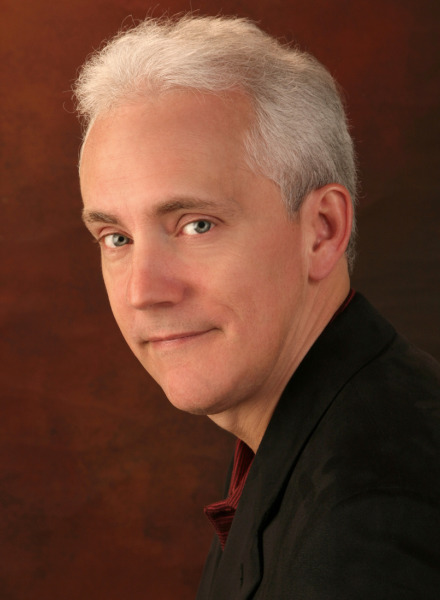 At the time, the award-winning documentary cinematographer, filmmaker, scuba diver, and Long Form Marine naturalist was in the final stages of his latest documentary called "Ice Bear 3D." Since then the movie, shot in 3D, has won an Emmy in Canada and is nominated for a U.S. Emmy in the category of Outstanding Cinematography at the News & Documentary Awards in NewYork. The award winners will be announced Oct. 1.
Shortly thereafter, the 2D and Blu-ray 3D editions of the movie will be released by Universal Studios Entertainment exclusively in Best Buy stores Oct. 15 under the name "Polar Bears 3D: Ice Bear." In November it will available at all major retail outlets.
A few weeks before I caught up with Ravetch in Asia, I was first introduced to him late last summer by a Panasonic executive in Arcadia, Ca. (near Los Angeles), at an outdoor food and entertainment event called Taste of Arcadia. This Sept. 23 Ravetch will return to that event to show highlights of "Ice Bear" on a 65-inch Panasonic plasma HD display and offer a couple autographed advanced copies of the Blu-ray edition at a booth showcasing his non-profit organization.
Ravtech, who formed his Arctic Bear Productions in 1996, is also the founder of Arctic Exploration Fund created in 2005 to generate tax-deductible donations  to fund new technology that will allow filmmakers to better chronicle how wildlife adapts to a new and warming environment without having to be near the animals. (310-633-4984 or e-mail adamravetch@mac.com or sarahrobertson@mac.com)
"Ice Bear" profiles the Arctic's apex predator – the polar bear, which is now under siege. What happens to the ice bear when there's no ice? This groundbreaking, stunning 3D film, featuring first-ever footage, follows a teenage polar bear making an epic migration for the first time without his mother – from the hunting grounds on the melting ice platforms through the icy waters of Hudson Bay to grueling months of a summer of starvation on land.
Adam Ravetch at work with walruses.
Ravetch, set out to make a polar bear film like no one had seen before during the longest arctic summer season on record. Most bear behavioral films are shot with long lenses, at great distances, only able to stay with a bear for half-a-day, before it disappears into the vast wilderness. Adam found a location where individual bears could be observed for weeks on end in an unexpected setting of green grass, purple flowers and no ice. The temperatures rose to 86 Degrees Farenheit and Adam captured the misery of bears being eaten alive by bugs.
Most audiences have seen bears in ice, but this captures what was it like for bears to live in extreme heat. Also in this warming period, wolves were increasing their northern range into the bear's territory. Adam's goal was to capture one such rare encounter.
"Because I knew I could get close to bears, and live with them, we decided a polar bear movie, filmed in its entirety, in native 3D was maybe possible," Ravetch said. "I wanted to achieve the most immersive 2D/3D experience possible for the viewing audience, and to do that, I knew I had to get close-up, intimate behavior, and record aspects of bear's lives' that were never captured before."
-The film was shot by a main crew of Adam as cameraman, and stereographer, Maninder "Indy" Saini,, which in it of itself is extraordinary, because of the difficulties of 3D capture. The 3D camera rigs weighed in excess of 100 pounds, but Adam wanted to remain mobile. Almost all shots recorded were done by walking the equipment into the tundra and spending days living side-by-side with bears.
In addition to the main 3D rigs, Adam also armed himself with several 3D remote camera tools, that he carried at all times, allowing him to enter the environment of the bear with little interference.
"These tools allowed me an immense amount of coverage of the same behavioral event as it happened," Ravetch said. "With only one season of shooting, there was no coming back, and very little opportunity for additional coverage. I had to capture full sequences from the air, land and underwater in the moment."
Remote trucks, and drones were utilized to capture brand new behavior of bears scaling 800-foot cliffs hunting birds, swimming to remote islands to attack walrus, navigating by the sun/stars on a grueling, ancient migratory swim, and confronting a cub-killing wolf.
Adam's crew of cinematographers was also armed with a one-man motion–controlled-time-lapse-rig, which enabled them to document the early ice break up and the late freeze — elements essential to the story. And finally, working with a scientist, "Ice Bear" was the first to ever utilize a polar bear as a camera operator, which recorded new aspects of its secret world, utilizing a camera technique never tried before.
With all of these tools firing, as well as traditional imagery recorded by Adam swimming with polar bears, and a two-ton walrus armed with dagger-like tusks, Adam and his crew of cinematographers were aable to tell a very emotional, and intimate portrait of the white bear during the hottest summer on record.
Each year, the ice in the Hudson Bay breaks up earlier and reforms later; the film questions whether the polar bears can withstand the increasingly hotter and longer summers. Forced from their seal hunting grounds, many bears attempt to eat and forage for birds, carrion, eggs, and berries — mere junk food for a teenage polar bear.
Facing a new warming world, "Ice Bear" blazes a trail for the next generation of bears whose only defense is their instincts, curiosity and intelligence against a world changing faster than they can.
And for the audience, Adam's provides an amazing experience through his close-up cameras, so they can immerse themselves into the bear's world and witness every decision making process our teenage bear makes in his attempt to survive.
Shot over a period of twelve months in the Canadian arctic, "Ice Bear" features breath-taking cinematography capturing rare bear behavior and delivers a relevant and important narrative told through the dramatic and personal story of one bear.
"Ice Bear," the first-ever 3D television film about polar bears, was released last year on CBC Nature of Things, National Geographic Wild, and Sky TV in the UK. Next month it will be released by Universal Studios Home Entertainment on Blu-ray 3D.
In February 2013, "Ice Bear" was awarded Canada's Top Honors by the Academy of Canadian Cinema and Television and given a Canadian Screen Award for Best Nature and Science Documentary and Best Cinematography.
In addition to producing seven award-winning TV films about the Arctic for National Geographic Television and PBS through his Arctic Bear Productions, Ravetch has also filmed and/or produced-directed theatrical films:
"Polar Quest 3D" (scheduled for theaters in 2014), an IMAX 3D release for which Ravetch filmed under an ice-covered covered reef, including Beluga Whales, Narwhals, and a prehistoric Arctic Shark.
•"To the Arctic 3D" (2012), an IMAX 3D docu by Imax producers MacGillivray Freeman Films for which Ravetch infield directed the principal photography of the Canadian sequences, swimming side-by-side with polar bears, diving under the ice with prehistoric Ice-sharks, and being immersed in the belly of a massive herd of walruses. He also shared narration duties with Meryl Streep. "To the Arctic" is on Blu-ray Disc" and still in IMAX theaters.
"Arctic Tale" (2007), a theatrical feature which follows 

a polar bear and walrus as they grow up in a warming arctic, was 

produced with National Geographic, distributed by Paramount Studios, narrated by Queen Latifah and co-directed by Adam Ravetch. It is available on Blu-ray and DVD.
The mission of Arctic Exploration Fund is to arm wild animals around the world with cameras that can record multiple hours of footage, program to turn on and off at any time of day, and be able to track animals movements with on-board satellite GPS.
Last year AEF was the first to ever attach a camera to a wild mother polar bear, recording the secret intimate details of the day-to-day behavior of her and her cub's life. The results were surprising and appear in a sequence Ravetch's latest polar bear film, "Ice Bear."
— By Scott Hettrick