Legend3D has announced that the San Diego-based company created 78-minutes of the 2D-to-3D conversion for Paramount Pictures and filmmaker Michael Bay on 'Transformers: Dark of the Moon."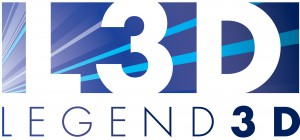 The conversion that was seamlessly integrated with scenes filmed in native 3D includes  finaled work on about 40 minutes of challenging non-visual effects shots and 38-minutes of highly-intricate visual effects shots, according to the company.
"We feel honored to have worked with Michael Bay on such a significant portion of this film," said Barry Sandrew, Senior Stereographer. He noted that because "Transformers 3D" was the most complex 3D conversion "that will ever be made, Legend3D developed specific processes for the film that increased productivity to such an extent that the company was able to simultaneously take on five additional "911" jobs on other films while completing work on "Transformers."
Legend 3D also did work on this year's 3D releases of "Green Lantern," "'Priest," and "Pirates of the Caribbean: On Stranger Tides."
Legend3D executed the creative direction of Michael Bay, working closely with Digital Domain and ILM under the eye of Corey Turner (Stereographer).
The movie is evidence, according to Legend3D, that conversion can be as good as or superior to stereo camera capture when it's done correctly and with sufficient time.
— By Scott Hettrick