Forty years later, the fact that Travis Bickle was so emotionally tortured at only 26-years-old stands out even more prominently.
At least it will for those who saw "Taxi Driver" as young adults in 1976 and choose to revisit the iconic film from the perspective of late middle-agers or retireees.
Fathom Events presented a new 4K restoration of the groundbreaking movie for a special 40th anniversary screening Sunday, Oct. 16 in select theaters nationwide that will be repeated this Wednesday, Oct. 19 – see list of theaters and showtimes and buy tickets here.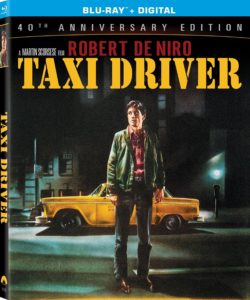 Sony Pictures Home Entertainment will release a special two-disc Taxi Driver 40th Anniversary Edition on Blu-ray on Nov. 8 (interestingly timed for election day in America since a prominent backdrop of the film is a Presidential campaign).
Preceding the movie itself, director Martin Scorsese and actors Robert DeNiro, Jodie Foster, Cybill Shepherd, and Harvey Keitel metaphorically jump back into the cab that took them to one of their most notable cinematic experiences by participating in a 10-minute panel discussion about the movie.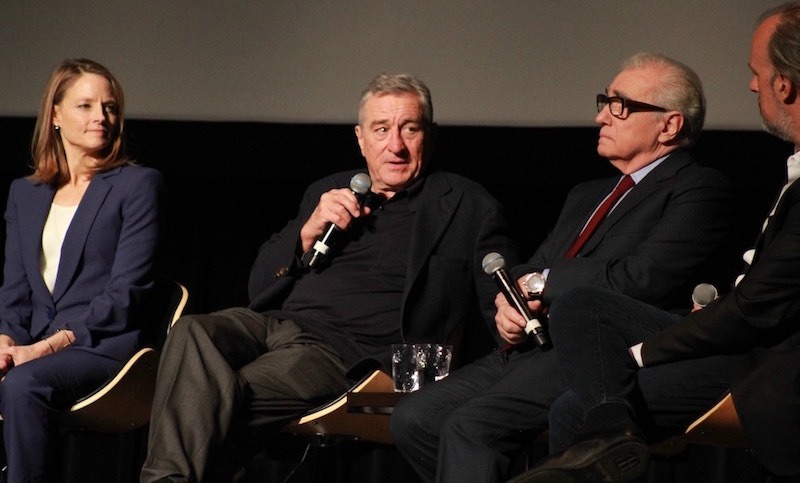 The enjoyable pre-film treat (thought much shorter than you might expect) represents snippets from a Q&A moderated by Kent Jones at DeNiro's Tribeca Film Festival in April, which is introduced by DeNiro telling the audience that every single day of his life for the past 40 years "one of you" has come up to me and said, "Are you talkin' to me?"
Each of the participants, which also include writer Paul Schrader and producer Michael Phillips, offers one comment, with Scorsese relating the story that DeNiro doesn't recall in which a customer jumped in the cab being driven by DeNiro during his 10 days of researching the role. Upon recognizing the Oscar-winning actor (Supporting Actor for "The Godfather Part II" a year earlier), the customer asked if getting an acting job was really that tough, even after winning an Oscar.
Schrader recalled writing the story as a catharsis for his own personal struggles, which he said turned out to be a successful remedy.
The one glaring missing panel participant was Albert Brooks, the brilliant comic relief in the otherwise relentless study in darkness of the struggle of a former Marine who takes a job as a cab driver to give him something to do every night when he can't sleep.
It's a delight to have the opportunity to experience this modern classic on the big screen again or for the first time. The haunting soundtrack of the great Bernard Herrmann, who died before the film was released, are as strong or maybe stronger than ever through modern theater sound systems. The visual presentation is as good as it can be, which is to say the film was shot with 1970s technology in a specifically gritty style so it appears a little grainy and the colors a bit washed together, just as it was meant to be seen 40 years ago.
— By Scott Hettrick